Bottom Line: Due diligence is critical missing link for the NRIs to assess the Indian property market.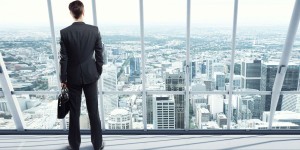 Last month Rekha Parihar, an NRI from Dubai had finalized for a luxury sea-facing apartment in Worli, Mumbai, on the advice of local contacts here. However, she cancelled the deal soon enough as she surfed the net to find out the credentials about the developer and the project. Though there were quite a few positive stories about the developer, on some of the websites the customers had given nasty reviews about the builder. It really confused this NRI who could not travel to Mumbai to find out the truth.
"On some of the customer feedback platforms I read the kind of comments that made me scary. My friends in Mumbai had though assured me and they even said it is common for a few disgruntled buyers to post negative in a free-for-all medium of Internet. But then for such a big investment of Rs. 22 crore I wanted to be thoroughly assured. I wish there was some mechanism of due diligence that would have cleared the air," says Parihar.
This NRI lady is not alone in having such a wish that there has to be a universally accepted platform for due diligence which could be trusted across the board. Analysts even maintain that this is a common problem with the NRIs and the Indian property market lacks depth of due diligence for the buyers.
To what extent the Indian property market lacks depth of proper due diligence for NRIs? Where are the information gaps? Are developers realizing this? Unfortunately, within the built environment of Indian real estate there are more denial theories than acceptance.
Quick bytes
Due diligence critical missing link for NRI home-buyers
Most of info in the public domain from industry point of view
No universally accepted due diligence mechanism for housing market
Manju Yagnik, Vice Chairperson of Nahar Group defends that the Indian property market is much more transparent today than it was a decade ago. Generally, reputed and well know developers with a good brand name and track record highlight all important documentation and information required, like details of permissions granted by competent local authorities for their projects. This helps the NRI in getting a clear picture on the status of the project and therefore helps him in taking an informed decision.
"As far as possible NRIs prefer to buy from a reputed developer as brands play an important role in final decision making process for them. In most of the cases, the NRIs also have some relatives who help them in executing due diligence. Today information is more widely available than it was some time ago," says Yagnik.
Kaizad Hateria, Brand Custodian & Chief Customer Delight Officer, Rustomjee Group nevertheless admits that the NRIs settled in GCC (Gulf Cooperation Council) region and other tax free countries are not very much familiar with certain regulations since they are staying in tax free countries. So many of them either have no idea about the taxation part or gets very much confused when it comes to taxation calculations. Proper info for the respective project of developers are shared with lots of focus on attractive offers and amenities but at the same time transparency sometimes is not maintained for certain government regulations, taxation etc until buyer asks for it.
"In certain cases it has been noticed the information hided or not delivered directly to client resulted in cancellation of transaction once he comes to know anything from a third party. One negative customer has a potential to make several interested clients negative too by passing on wrong piece of info. Since a person is settled out of country at far destinations, it is not possible for him to visit frequently and keep a regular track record of his investments. Hence, NRIs expect transparency of each and every minute detail," says Hateria.
However, Nikhil Hawelia, Managing Director of Hawelia Group makes it clear that it is not just about the information gaps like taxation etc that deters the NRI buyers. According to him, the problem also lies with the absence of reliable third party due diligence centres as most of the due diligence are being done by the industry stakeholders.
"Let us admit! Brokers and channel partners are paid by the developers and they are our voice. Most of the listing agencies are being provided the information by us and there is no mechanism to filter what is a legitimate claim and what is marketing gimmick. Over and above that, there are vested interests among the buyers who have free source on Internet to spoil the credentials of even the best of projects," says Hawelia.
In a nutshell, the Indian real estate is yet to reach to a level of maturity where there is authentic due diligence that is accepted and honoured as third party and neutral platform for the buyers. Unfortunately, there is a collective conspiracy of silence on part of the developers by dismissing any such platform, as and when any attempt is made. The larger universe of the developers are still not very comfortable with a critical review platform that would rather lend them credibility for the right kind of projects.
By: Ravi Sinha