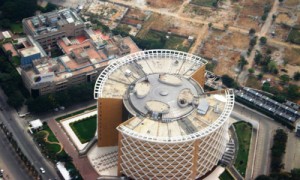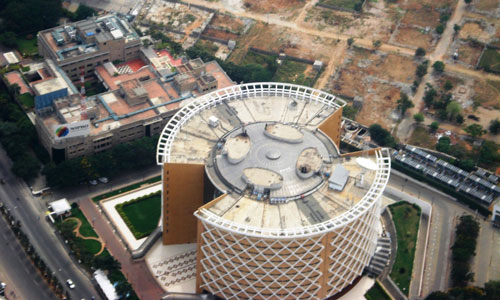 The Confederation of Real Estate Developers' Association of India (CREDAI), Hyderabad has given a number of suggestions, including developing townships in the peripheral areas, strengthening the transportation system, to help the Greater Hyderabad Municipal Corporation (GHMC) fine-tune the proposed master plan.
CREDAI, the apex body of realtors, has suggested that integrated townships be developed to decongest the city, as the urban infrastructure would be under tremendous pressure as the population goes up.
The GHMC master plan seeks to address all aspects of development, overall planning, transportation, various other urban amenities required for the growing city, factoring an area of 7,000 square km and a population of 1.8 million by 2031. The draft plan, released for public debate, seeks to ensure all-round development of one of the fastest growing metropolises in the country.
The Hyderabad Municipal Development Authority (HMDA) has earlier, during the week, announced the extension of the deadline for submission of suggestions and complaints by two more months, up to October 21, to evolve the final master plan.
CREDAI, in association with the Institute of Town Planners of India (ITPI), Andhra Pradesh Chapter, formed separate groups, and have come up with a series of suggestions to be incorporated in the final master plan. This follows workshops on the Draft Metropolitan Development Plan, with more than 400 persons from varied backgrounds taking part.
Mr C. Shekar Reddy, President CREDAI-AP, suggested that the Draft Plan needs to include the important dimension of investment planning. Infrastructure Development Plan and economic factors need to be integrated along with environmental issues.
Mr G. Yoganand, President, CREDAI Hyderabad, felt that the role of infrastructure planning was critical for overall development, and the master plan needs to address various urban issues related to growth, migration and infrastructure development.
During a recent meeting, Mr. B. R. Meena, Vice-Chairman and Managing Director of Andhra Pradesh Industrial Infrastructure Corporation Ltd. (APIIC), said that the master plan encompasses a large area of approximately 7,000 square km. The focus of the APIIC is to create necessary land required for industrial use, and also, possibly, relocate some of the polluting industries.
CREDAI'S SUGGESTIONS
In its suggestions, the CREDAI, which formed subject-wise teams, suggested that the Government provide land from its land bank to the developer for taking up new projects. It also favoured an automatic route for approval of building plans to expedite projects.
To curb unauthorised constructions and developments (layouts), it was suggested to make the registration department and departments such as water works, electricity, and financial institutions responsible for enforcement. It felt that the enforcement department in local bodies should be separate and also centralised for effective functioning.
Applicants should demarcate setbacks and areas affected under road development before the grant of permission. It mentioned that HMDA should immediately undertake preparation of the Metropolitan Investment Plan, along with finalised Metropolitan Development Plan, as required under the HMDA Act, so as to address the issue of master plan implementation, phasing and programming.
There should be a provision for incentives, by way of exemption of fee and charges for green buildings.
According to CREDAI, it is preferable to have a perspective plan for 40 years, for infrastructure planning, and development plan and statutory land use plan for 5 years. All government lands should be distributed equitably and only for public use. Land use has to be mentioned in the registration document, so that its misuse is avoided.
In this decade, focussing on bio-diversity, CREDAI felt that there is a need to develop model eco-colonies as proposed in the master plan. Environmentally-sensitive lands such as agricultural lands, water bodies, catchments should be demarcated and protected. Urban forestry has special mention, while relocation of polluting industries needs to be considered.
The basic assumptions taken in the master plan, regarding population figures, growth rate, economic factors need to be reviewed again, taking into account 2011 census figures, as this is based on earlier data. There should be a single-window approval for all the projects within HMDA area, it felt.
Surrounding towns such as Sangareddy, Shadnagar, Bhuvanagiri should be developed as Industrial and employment nodes, so that they develop into Tier-II towns in and around the HMDA area. This would relieve pressure on Hyderabad core city, while favouring regional planning as a part of perspective plan.