News Point: A closer look at changing demand of office spaces indicates future of housing demand.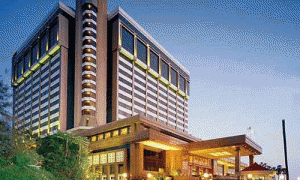 To say that commercial property in general and office spaces in particular are the true indicators of the way forward for real estate market would be stating the obvious. It is always the absorption of office spaces that indicate the potential economic activity and job catchment area leading to demand of residential units.
That precisely is the reason why some of the traditional city centres across the major property markets of India are losing to the newly developed locations on the outskirts.
This is because the Central Business Districts (CBDs) of these cities are losing out to the Peripheral Business Districts (PBDs). The businesses are increasingly evaluating the cost of doing business per sq feet in these places. However, this also raises a fundamental question as to whether this trend also indicates that there will be a shift from the top eight cities in terms of the real estate opportunities.
Urban planning experts believe this is a much deeper question because it is not just about the existing urban centres but also about the way urbanisation is eventually going to happen in this country. As per the UN statistics the urban population of 40 crore in India would be 60 crore in less than 20 years of time. It clearly suggests that the existing cities won't be able to fit in this additional 20 crore population, whether indigenous or migrants.
So, it is going to be a natural progression to urbanisation where new urban centres will have to come up; whether that is artificially created or organically created. 
Naushasd Panjwani, Managing Partner, Mandarus Partners points out that whenever someone comes to them for investing in new offices, the parameters that they are looking for does no longer lead to Delhi or Mumbai. According to him, the businesses want to go where real estate is cheap; they want to go to Ahmedabad or Jaipur, Mangalore or even Kolkata.
"There are many factors that make a city grow as an investment magnet. First and most important criterion is the availability of talent pool; it has nothing to do with real estate. That is the reason why Bangalore or Pune have done so well in IT. It is because these are the education hubs where you have very well educated and English speaking talent pool. You cannot imagine taking IT to Baroda or Rajkot even though these are very fine cities and in the last ten years a lot of development has happened over there. Second thing is the regulatory environment and what is the government view on them. That is why the state governments' policies are very important," says Panjwani.
Arvind Nandan, Director – South Asia with Colliers International says that if a heat map of the commercial or the office market areas is done today, it will clearly show where is density of the working class. For example, in Mumbai the greater density has moved from Nariman Point to BKC, Powai or Goregaon etc. These places are very high on heat map. So, naturally for someone who is buying afresh will buy from the hitting distance of these areas because someone who is buying today would not like to travel to three or four hours on a daily basis.
"This is regardless of what CBD was or what SBD or PBD today is. It depends on where he is working today or is most likely to work. Suppose someone has zeroed in on one of these three-four areas, then the second consideration is where will his family conduct the social life smoothly. It may not be the best of socially networked area or infrastructure supplied area," says Nandan.
There are certain other concerns, like connectivity to domestic and international airports. For example, Ahmedabad airport is very good but for the international travel one still has to come to Delhi or Mumbai. Pune still does not have full-fledged international connectivity. There are other concerns like presence of banking and financial institutions.
Availability of land is critical – in Mumbai for example there is no availability of land and that is why IT is there in Pune or Bangalore. Then comes the issue of social infrastructure. The livability concern unfortunately has not been factored in holistically. If one takes a comparative study of livability index, India would not figure anywhere in the world on a global level where cities in Australia, New Zealand, Europe or Canada figure. 
The commercial heat map nevertheless suggests a paradigm shift is on the cards. The changing preferences for commercial real estate opportunities are going to change the housing demand in future as well.  
By: Ravi Sinha