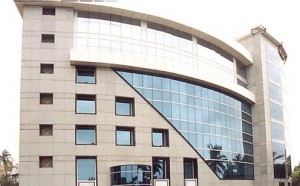 Track2Realty: India's economic growth accelerated to 5.7 per cent in the April–June quarter, a figure that is much better than the 4.7 per cent in the same quarter of the previous fiscal year. According to various international agencies like International Monetary Fund (IMF), Asian Development Bank and Moody, 2014 is expected to record an economic growth of 5.2% to 5.6% in 2014.
The overall downside risks have receded around the external sector and fiscal deficit, and the business confidence index jumped from 49.9 to 57.4, representing a significant boost in overall business sentiments. The headline WPI inflation moderated to a nearly five-year low of 3.74 per cent in August 2014 from 5.19 per cent in the previous month.
Taking cues from the positive economic sentiments, India's commercial property sector has been slowly coming back on track supported by increasing business confidence and the improving employment market. However, strong leasing activity in cities such as Bengaluru, Pune, Chennai and Gurgaon has contrasted with the weaker performance of Delhi, Mumbai and Kolkata markets.
During the third quarter of 2014, the total absorption in eight major cities in India has been recorded at 6.7 million sq ft, adding to a total YTD absorption of 23.73 million sq ft which is marginally less than the figure of 25.24 million sq ft for the same period last year.
Grade A office rents remained stable in most Indian markets, with the marginal growth being recorded in Bengaluru, Pune and Gurgaon, where occupier demand has been driven by the thriving technology sector. Bangalore constitutes more than 50% followed by Gurgaon at 14% and Pune at 13%. Robust demand for Grade A office space by technology companies drove this demand across the cities.
Tenants in expansion mode relocated and locked in large office spaces with favourable rates in cities like Bangalore, Pure and Gurgaon. For instance, KPMG and Honeywell pre-committed to approximately 1.6 million sq ft in Bangalore, Accenture pre-committed to around .9 million sq ft in Pune and Samsung took around .5 million sq ft in Gurgaon.
According to Colliers report the market is vigilantly enthusiastic with the new government prospects to bring investors back into the Indian market. The office property market is expected to continue to strengthen for the remainder of 2014. This strong demand will continue in the cities like Pune and Bengaluru for the short to medium term, as evidenced by the large volume of enquiries and RFPs in the currently in the market.
The restoration of business confidence is expected to gain steam, on the back of the positive business outlook. In 2015, overall, property markets are expected to continue to edge further into recovery in India. High vacancy levels in almost all the major markets will keep a check on commercial real estate prices.
Caution leading to lack of large-scale transactions has resulted in a reduction of investment volumes in early 2013 in a number of markets. However, the office market has started improving and will rebound in 2015, with economic conditions stabilising over the course of the year.