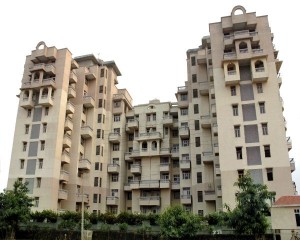 Real estate developers in Chhattisgarh are among the first to have agreed to follow code of conduct to ensure transparency in the dealings of the sector.
"The sector has been under the scanner of consumer and the real estate developers across the country are on a Rs mission–transparency' and hope to achieve it through the code of conduct formulated," Confederation of Real Estate Developers Association of India (CREDAI) National President Lalit Jain said.
Anand Singhania, President of Chhattisgarh Chapter of CREDAI, said the members in the state were prompt and had signed the declaration to follow the code of conduct drafted by the apex body of the real estate developers. The state will also have a consumer redressal forum managed by the Confederation.
Under the code of conduct, it would be mandatory for the developers to mention the actual usage area to buyers (Carpet area), compensation in case of project delay and honouring of the agreement between the two parties.
Besides, there should be a true disclosure of the property under development in the "Title Certificate" from a solicitor / Advocate showing the rights and obligations of the developers along with the Agreement for sale. All sanction from the sanctioning authorities like approved plans and commencement certificates, should be made available for perusal of the purchaser at the time of signing the agreement.
The members will have to abide by a set of rules laid down by the national body. "If any member violates the same, he would be removed from the Association," Jain said, adding that they would appeal people not to purchase property from the developer who was not a member of CREDAI.