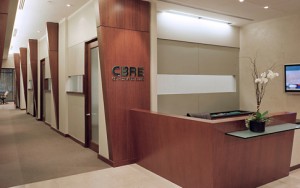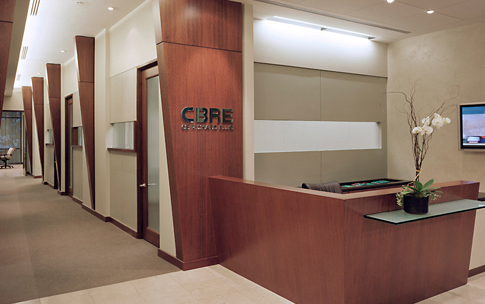 Track2Realty: CBRE has launched its first Shaping Trends in Logistics report. It examines trends that are acting as key agents of change in the Asia Pacific logistics market. The report focusses on the factors behind the strong underlying demand for logistics space, and expected positive rental growth for Asia Pacific's logistics warehouses.
Key highlights from this report include:
Increasing expansion of organised retail: The continued trend of developing well-organized shopping malls, increasing trend of urbanization, and growing middle class in emerging and less-developed markets will support retailer expansion in APAC, including the build-out of store networks and set-up of supply chains. This is especially true in under-represented developing markets such as China, India, and Southeast Asia.
Continued growth of e-commerce: Operational success rests upon inventory management and rapid delivery, requiring well-stocked and well-located logistic facilities. Whilst China and Japan, the largest markets by sales turnover, have seen a marked increase in modern logistics facilities, potentially high-growth, emerging markets such as India and Southeast Asia remain undersupplied.
Looking at fundamentals, online user bases are expected to increase drastically in the coming years. Between 2013 and 2020, the largest percentage increases in user bases are expected in India (60% or 100 million new users).
More dependency on third-party logistics (3PLs): With rising demand for organized retail and growth of e-commerce, demand from 3PL providers will rise. The need for delivery efficiency, inventory management, and freight-forwarding is driving the need for experienced logistics operators in the region, leading to greater outsourcing to logistics service providers.
Anshuman Magazine, CMD of CBRE South Asia says, "High-growth potential markets are concentrated in emerging cities, especially cities in India, Indonesia and Vietnam. Well-located and equipped warehouses, for instance, are absolutely crucial for online retailers. Our tracking across the APAC region suggests that sector growth is translating into leasing activity, with major leases signed by sector occupiers such as Amazon, Sunning and Flipkart in China and India during Q1 2014."
CBRE's Director of Asia Pacific Research, Jonathan Hsu, adds, "Logistics warehouse markets sit atop fundamental and far-reaching structural trends, such as rapidly urbanizing cities, emerging consumer bases and evolving trade hubs that are shaping the economies of the Asia-Pacific region. Against the backdrop of an improving macro outlook, these fundamental trends will emerge in the form of expansion of organized retail, growth of e-commerce and the increasing prominence of 3PL companies, forming a solid demand outlook for the APAC region."
Whilst overall supply will increase by 80% y-o-y in 2014 in seven key markets, we expect overall rental growth in CBRE's APAC Logistics Index of 3-4% y-o-y in 2014, mainly led by Hong Kong at 7.5% y-o-y, followed by Tokyo, Shanghai, and Guangzhou at 4% y-o-y. Rental growth in Singapore, Beijing, and Sydney, will lag other APAC markets with rental growth of 0-1% y-o-y expected this year.