By: Prameet Narula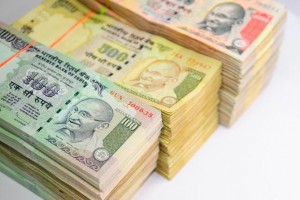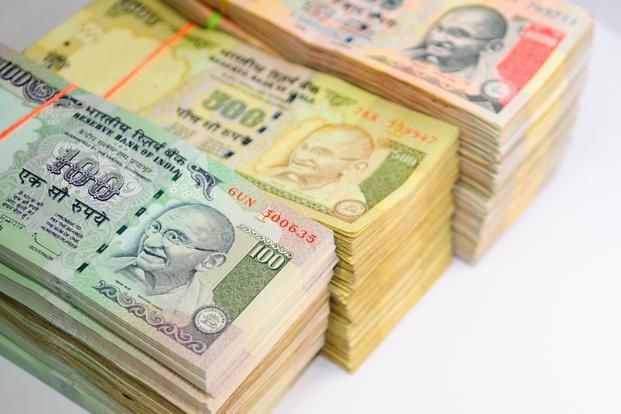 Track2Realty Exclusive: Elections, real estate and black money have a symbiotic relation. Track2Realty tries to understand this unique and complex relation of the sector and the politicians where cash is king, yet they deny and dismiss it. The colour of currency may be projected as white in public posturing, the cycle of cash transaction with black money starts from entry level itself. Lack of transparency is what keeps the cycle moving.     
An advertisement by a real estate company proudly proclaims that 'only cheque payments accepted'. Prima facie what it says is that no cash payment and no black money in buying the project. It, however, raises more questions in the minds of the buyers than answering the doubts about the acceptance of cash component by the developer.
Parking of black money, often the political investments, is very much a reality of Indian real estate; though on face value everyone denies it. Despite of sitting over record inventory, liquidity crunch at company level and general macro-economic problems affecting the buyers' affordability, if the real estate is still constantly appreciating in its capital values it is just due to the fact that 'cash is king' in the business.
As per a rough assessment of cash transactions in the real estate there are no less than 40 per cent of the money in the business as black. Many of the developers privately admit that they can't do away with it as it starts from the entry point itself. The absence of financial modelling of the business and the lack of transparency and well-defined regulatory practices are fuelling this cartel.
Since the banks do not finance the basic raw material, that is land, the developers have no choice but to look for money from sources which is often illegitimate. In this high risk transaction the major component is often unaccounted in the books. From there starts a vicious cycle of cash recycle as many of the initial investors in the project also play with black money only. They invest in the project for speculative reasons with cash in hands and are more often not backed by any bank finance.
Political money deep in system
Recently, when several Cabinet Ministers, Chief Ministers and Members of Parliament showed up at a wedding reception hosted by a developer, it fuelled media speculation of the developers' proximity with them and supposedly their investment in his company.
However, the insiders do not see anything unusual in it. Requesting anonymity a broker who claims to specialise in making high-profile real estate deals in the Delhi-NCR market says it is the best investment vehicle for politicians to park funds, as it is a safe avenue and fetches the highest return with the guarantee of a physical asset in case deal goes sour at any point of time.
It is a symbiotic relation and if politicians need developers to park funds and convert black to white, realtors are too keen on linkages with politicians, both for funds and power. Such connections often help speed projects and in some cases, get what is illegal converted into legal for clearances. "It is not just in Delhi-NCR or the major metro cities," says a realty consultant on condition of anonymity, "rather it runs much deeper into tier-II and III cities as well. Of course, since the demand and appreciation potential is more geography-specific, hence more black money into these metro city markets."
Many of the developers privately admit that it is very tough to do business without political backing in a system where even beyond the finance all the approvals and land holding is with the politicians. While such hand-in-glove relationship is a global phenomenon, the nexus is strikingly higher in the developing countries where regulatory mechanisms are not foolproof, laws are outdated and the government approval process is not only slow but subject to be withdrawn and penalise in most of the cases.
Denial when fingers are pointed
When a report by the US State Department said money generated through illegal means is laundered through various means, including real estate and election campaigns, in India, both the policy makers and the real estate sector dismissed it as frivolous. "High-level corruption both generates and conceals criminal proceeds. Illicit funds are often laundered through real estate, educational programs, charities, and election campaigns. Companies use trade-based money laundering to evade capital controls," the International Narcotics Control Strategy Report 2012 had said.
But even the former Finance Minister Pranab Mukherjee (now President of India) said a couple of years back that real estate is the biggest haven of black money and there exists a cartel to channelize that evaded currency. The real estate industry, on expected lines, had reacted sharply then. Many of the leading developers and the industry body cried with a holier-than-thou spirit. Many of them, in the hue and cry, probably even did not read the underlying fact that there exists a secondary market in the realty business where the transactions are taking place at a much higher and artificially appreciated price than the circle rate that the government has set as the lowest benchmark. 
Mukherjee as the Finance Minister had even presented a White Paper in the Parliament which suggested many initiatives to curb black money. The White Paper had even pitched for reforms in the cash vulnerable sector like real estate. Nothing seems to have moved in that direction and business goes on without bothering much about the colour, source or legitimacy of the currency.
Not all are still ready to admit the existence of black money in the sector. DLF which has now outsourced its accounts to an external agency Genpact is the first to come out with a moral high ground on the subject. After all, accounts department is where all the black and white gets intermixed. The question is how many of the developers in the country are even open to such an idea. Moreover, most of the real estate companies are not listed ones and account books do not get even the entry of unaccounted money collected in cash. As a matter of fact, it made headlines for weeks when the Income Tax raid found over Rs. 100 crore in the basement of a Delhi-NCR based developers' mall. 
Sanjey Roy, spokesperson of DLF dismisses the scope of black money into big ticket property transactions. "We accept and make all the payment through cheque only and hence there is absolutely no room for any black money in our property transactions. We as market leaders are known to establish fair trade practices and any legislation that the government brings, be it TDS or any other tax structure, we will follow it as the law of the land prescribes," says Roy.
Cash transaction more in secondary market
Industry body NAREDCO blames the secondary market for cartelisation of black money and recommends measures to put a check over there. A NAREDCO spokesperson says a proper check on the secondary market is one of the steps towards maturity where transactions will be more transparent.
"Secondary market has lots of black money component whereas primary market has dealings on the advertised price point and the banks are funding the projects. In secondary market developers don't have control where lots of black money is exchanged and malpractices are there. I don't see any reason why the sector should not be happy with a comprehensive reform. This is a step towards the maturity of the market the way we saw it in automobile and telecom where the supply was not restricted. In real estate demand is there but supply is restricted, but with black money curtailed you will see lot more demand coming in the market and supply will follow the demand. If there is more confidence in the transaction, it automatically revives the market as well, says the spokesperson.
Such a take is not far from reality as black money is so rampant in the overall eco system that it suits a section of buyers in the secondary market. However, the very same demand for cash component, at times up to 60 per cent of the deal, is what pinches the genuine salaried middle class end-users.
Pallavi Trivedi, a journalist working with a Noida-based television channel wants to buy a house in the IP Extension of Delhi, close to Noida. The dealer tells her that a 2BHK flat will cost Rs. 1.40 crore though market transactions are taking place at around Rs. 60-80 lakh. Her dilemma is that she has been told to arrange Rs. 60 lakh as cash to buy the house.
"Even if I would be having this much of black money, for the rest Rs. 80 lakh finance with the bank would mean close to Rs. 1 lakh as EMI. My salary must be more than Rs. 2 lakh to qualify. If I have that kind of a salary and this much of cash component why will I buy an apartment in a relatively down market location? The apartments in this location are some 25 years old and needs constant maintenance. This secondary market sucks as much as the primary market," she cribs.  
Black money in election year
The debate also throws a big question that the sector is more concerned with. It is not about the regulations in the pipeline that the developers worry will curb the black money coming their way. A 2012 study focusing on election funding and cement consumption in at least 17 states of the country has highlighted the role of black money in elections. The study, done by two Indian-origin US political scientists, has established how cement sales are linked to elections due to a deep nexus between politicians and real estate developers.
The two authors, Devesh Kapur of University of Pennsylvania and Milan Vaishnav of Columbia University, in their report sound an alarm bell for the electoral system, backed by scientific investigation. Raising money from 'supporters' has the potential effect of post-election paybacks in terms of distorting public policies. It says the builder-politician nexus has implications for decisions on land acquisition and conversion; land and housing prices and land inequality; and the overall public management of urbanization.
Some financial analysts suggest just by placing a regulator with a stick in hand is not the ideal solution to put a check on many illegitimate practices in the sector, including the channel of black money. They suggest electoral reforms and bringing a voluntary disclosure scheme could be explored without any impunity for anti-national/money laundering activities be allowed. Real estate needs comprehensive and holistic reforms which would help in reducing generation of black money in long term as freeing of gold imports had helped in checking smuggling. That, unfortunately, does not seem to be happening in the election year. And hence, cash will be king in the election year, irrespective of its movement 'In' or 'Out' of the real estate.