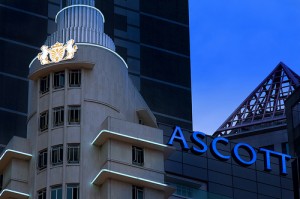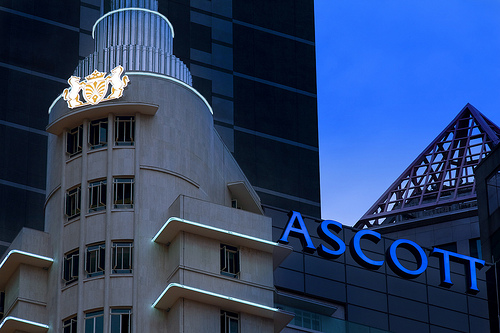 Ascott, one of the world's largest serviced residence owner-operator, is expanding its footprint in India in cities like Mumbai, Delhi and Pune, adding to its $250 million investment in seven upcoming properties.
"India is an important market for us. There is a big untapped demand but limited supply of serviced residences," Ronald Tay, the Chief Investment Officer of the Singapore-based company said in a telephonic interview with a news agency.
"We are looking for investment opportunities, management contracts, or lease agreements to expand our presence in India," Tay, who oversees Ascott's business in India, said.
"We are interested in cities like New Delhi, Mumbai and Pune. We are also very keen to explore the National Capital Region (NCR). Gurgaon is also quite interesting," said the senior executive of the company, a wholly-owned arm of realty major CapitaLand.
Ascott, Tay said, already has 1,400 apartment units at its seven ongoing properties in Bangalore, Ahmedabad, Chennai and Hyderabad that will cost $250 million when developed. The target is for 4,000 apartment units over the next three-five years.
The company said compared to hotels, its serviced residences offer more space, comfort and privacy with quality services. With separate living, dining and sleeping areas, and a fully-equipped kitchen, serviced residences are homes away from homes.
Ascott has around 22,000 serviced residence units in key cities of Asia Pacific, Europe and the Gulf, and 6,000 under development. It has three brands — Ascott, Citadines and Somerset — and its portfolio spans more than 70 cities across 20 countries.
Speaking about the investment plans over the medium term in India, Tay said a lot of that depended on the availability of opportunities and that the funds required for each property was different.
"On an average, a property with 150-200 units costs around $35 million. To be viable, we require a minimum of 100 apartment units. We would prefer to have a property with at least 200 apartment units for our own investment," he said.
"If India grows at 7-8 percent per annum, we will see our properties doing well. If the country performs well, foreign investment will come to India. So many foreigners will also come to the country and we will provide them excellent accommodation."
Ascott's first property to open in India was Citadines Richmond Bangalore — 96 serviced residences through lease agreement, operating from Aug 1. The second property to open in the country will be Somerset Greenways Chennai scheduled for later this year.
The remaining – Citadines OMR Gateway in Chennai, Citadines Galleria in Bangalore, Citadines Hitec City in Hyderabad, Citadines Parimal Garden in Ahmedabad and Somerset Whitefield in Bangalore — are new projects to open over the next four years.
Tay said the organised service apartment business in India was new with immense scope. "The IT industry is big and the company's focus."We want to focus on a few key cities. We want multiple properties in one city and not one property each in multiple cities."