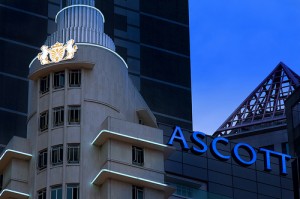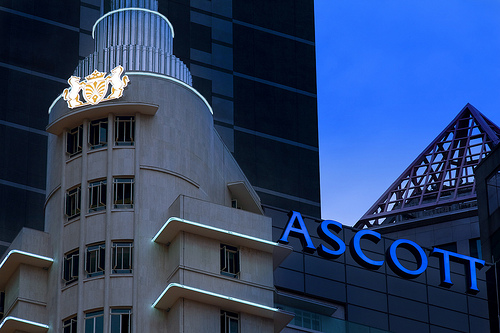 Targeting the growing corporate sector in India, global serviced-residence owner-operator The Ascott International aims to double its presence by 2015 at an investment of about USD 250 million (Rs.1,250 crore).
The Singapore-headquartered company currently has seven properties (in India), of which two are in operation and the others under construction across various locations.
"We were looking at India for over four years (before having our presence). These seven properties would have about 1,400 units. From our strategy perspective, we want it to take it to 4,000 units by 2015. We are also in discussion with some owners who don't want to sell the property but they look at professional managers," Ascott Ltd Chief Investment Officer, Ronald Tay told PTI.
The company manages Ascott Residences, Citadin A'part Hotel and Somerset Serviced Residences. While "Citadin Richmond Hotel" is operational in Bangalore, it recently inaugurated their Somerset Serviced Residence in Chennai.
Tay said they are focusing on a market which attracts huge FDI. "FDI is increasing (in India). I think it is growing steadily. Demand is there in India. Specifically because India and China is where growth (is happening) very fast. When developed markets are growing at four per cent, India and China grow at six per cent", he added.
Tay said when markets tend to grow at such a rate, a lot of foreign travellers visit the countries and this is where their company sees opportunities (in emerging markets like China and India).
Tay said Ascott has over 15 years of presence in China and currently manages about 7,000 to 8,000 units. It intends to have about 12,000 units in China by 2015.
"In China we have presence in major cities like in Shanghai and are now moving into Tier-II and Tier III cities. We go along with the Corporates. The intention is to replicate same plans across India", Tay said.
On plans for the Indian market, he said, "We are interested in India just because it is a very big market. We are targeting corporate business. You don't find us in tourist places like Goa".
The company's first investment in India was in 2006, he said.
As part of their global strategy the company also planned to increase it to 40,000 units by 2015. "We are global players. We have 28,000 units now. We have big presence. We want to have 40,000 units by 2015," he said.