Bottom Line: In a classic case of official apathy and negligence leading to a grave danger to Mumbai's climate and ecology, 3500 trees are set to be cut at Aarey forests for commercialization.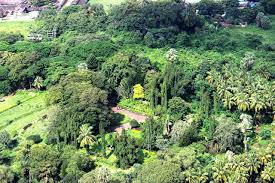 Aarey forests are lush green oases in a sea of grey; not only tackle pollution and floods but also help bring down temperatures. The upcoming projects, most notably a car shed for the upcoming Mumbai Metro 3, has been allowed to crush and compromise with the natural ecological cover in the city.
Environmentalists have raised serious concerns over the devastating consequences of climate change. Calling it irresponsible, they question how could a parking lot service area for metro trains being allowed to destroy a critical green lung.
As a matter of fact, the government records also show that Aarey is an integral part of Sanjay Gandhi National Park (SGNP) and thus protected under forest laws. It has over 5 Lakh trees; is home to 7 resident leopards and has a rich biodiversity of flora and fauna. Even today, original adivasis live in 27 tribal hamlets in Aarey. It offers a unique experience for urban dwellers to experience nature at its best.
In a petition to the Prime Minister and Maharashtra Chief Minister through change.org the environmental activists protesting against the commercialization of Aarey have also questioned why in the name of development, only tribals suffer. The Save Aarey Campaign has been requesting the government to relocate the car shed to an alternative location. Relocation will not affect the metro 3 alignment in any way. Common citizens from all walks of life, professionals, students, school children, celebrities have all supported this issue.
In what appears to be a classic case of official apathy and negligence, the government's own assessment study has also suggested many viable options, which have no environmental destruction involved. Experts from NEERI and IIT have suggested Kanjurmarg, Backbay and Kalina as an option. They have clearly warned of the consequences Mumbai will have to face in terms of flooding and loss of open space & wildlife, if the depot is built in Aarey.
Green compromised for faulty planning? 

Green cover of Aarey forests being compromised for creating car shed of Mumbai Metro Line 3

3500 trees at Aarey to be cut, causing grave danger to Mumbai's ecology

Government's own study suggested not to compromise with Aarey trees for creating car shed

NEERI and IIT have suggested Kanjurmarg, Backbay and Kalina as alternative options which could let stay Arey Safe 
Even the built environment of Mumbai real estate that has often supported urbanization at the cost of nature seems to understand the consequences of the uprooting of trees this time around.
Aditya Kedia, Managing Director – Transcon Developers admits that there is a constant conflict between development and maintaining a green cover in the city. To find open spaces in Mumbai is a challenge. The only green open space in the city of Mumbai is Sanjay Gandhi National Park and Aarey.
"A car shed, which is spread over 28 hectares for the upcoming Mumbai Metro 3 is nothing but a parking lot and service area for metro trains. We need to understand that Mumbai is not a planned city and infrastructure is not yet supporting the daily increase in the population of Mumbai due to which the government would have to take some immediate calls to fulfill the infrastructure need without affecting green cover in the city," says Kedia.
Parth Mehta, Managing Director, Paradigm Realty points out that Aarey, in Goregaon, one of Mumbai's rural areas, is renowned among nature fans for being the green lungs of the city. It has more than 5 lakh trees. MMRDA and the Mumbai Metro Rail Corporation (MMRC) has proposed for developing a metro car shed over a zone of 28 hectares. leading this to uprooting the 2,298 trees. As indicated by MMRDA, 2,044 of these trees could be re-planted.
"Even if we manage to replant trees, what are the chances to the layers of intricacy in the habitat environment that renders Aarey uniqueness? There are several  alternatives where no environmental maceration is possible, as the  NEERI and IIT have suggested Kanjurmarg, Backbay and Kalina as an options which could let stay Arey Safe. Due to these mistakes and wrong steps taken of destroying arey, it would  result to  Mumbai with  floods and open space and natural life in Aarey and neighboring Mumbai getting destroyed," says Mehta.
The environmentalists demand that the government experts need to pay a  regard to their recommendation since this could help to save the nature & environment. This destroying of Aarey for construction would lead to destroying the trees and the natural beauty of Aarey. This would lead many animals homeless and destroy the nature. The destroying of trees in Aarey for road widening will also lead to the trees from both the side of the road being cut.
By: Ravi Sinha