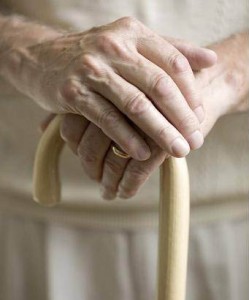 A Recognized Market Segment
The status of seniors in Indian market is experiencing a sea-change, owing to their growing cohort size, augmented financial independence and change in mindset. They are no longer considered as a withdrawn, risk averse and financially dependent class of citizens. The immense potential of this segment, with its unique needs and promises, offers an array of opportunities to the Indian real estate market.
Need-based Product Development
While opportunities exist, it is important to comprehend the ecosystem in which seniors exist in India. It is imperative that real estate developers understand and acknowledge the unique requirements of the elderly while catering to the sector. The aged population faces numerous issues, typical of the sunset years of their lives.
A growing sense of insecurity, craving for companionship, fear of getting obsolete and loss of relevance within the family, increasing physical disability, difficulty to access transport, a need for quality healthcare and geriatric care, complexity in conducting the daily chores of family life are some of the several issues that the aged face today. These, compounded by poor access to Government and other support systems, insurance and legal assistance, immobilize them. These nuances of old age need to be thoroughly recognized by India's developers.
Collapse of Support Systems
The fast collapse of India's traditional family support system has given rise to an increased number of nuclear families in the country. In India, more than 60% of households are nuclear and 8.94% of the population is aged 60+, indicating that the aged are in greater need of support than ever.
Social Stigma
Though the concept of old-age or retirement homes still has a social stigma of abandonment attached to it in India, this retrograde mindset is slowly changing. Today, there are rising numbers of seniors who are adapting to the idea of 'senior living' – spending the sunset years of their lives with similar-aged companions and sharing facilities in settings of enablement and security. Interestingly, a recent survey of households with senior citizens revealed that over 60% found the concept of a senior citizen's club or a senior citizen's association as a viable and practical one. Contemporary retirement homes or resorts have replaced the earlier concept of old age homes, which symbolized the last option for needy and abandoned elderly.
Advanced Facilities
Today, retirement homes offer a multitude of facilities to their occupants. The residents no longer have to worry about minute details of daily household errands, paying bills, security issues and timely medical treatment. Rather, they can opt for an active lifestyle and utilize their time in recreational activities, suitable companionship and participation in social work. There are arrangements for prompt response to medical emergencies by way of doctors, ambulances and tie-ups with nearby hospitals. Some projects also offer continuing care units for ailing residents. These living spaces are designed for the aged and their day-to-day needs.
Existing Projects
Private entities who have already made a foray into enabled senior living projects are Shobhaa Developers, Rakindo Group, Brigade Group, Ashiana Group of Builders, Paranjape Schemes and Riverdale Retirement Resorts Pvt. Ltd. Their projects are already operational in major cities like Delhi, Pune, Bengaluru, Chennai, Coimbatore. LIC HFL has made an entrance in the sector with Care Homes at Bengaluru as a part of social responsibility. Apart from these, there are charitable organizations working in this area of real estate development. A majority of these developments have 50-100 units in the resorts/complexes. The typology of units varies from 1 BHK to 3 BHK units, resorts and studio apartments.
The author, Saumyajit Roy is AVP – Senior Living, Jones Lang LaSalle India