News Point: An absorption of 11.4 million sq ft recorded in Q1 2018. Flexible workspace operators gain momentum in 2018, accounting for 13% of pan-India leasing volume, finds Colliers Research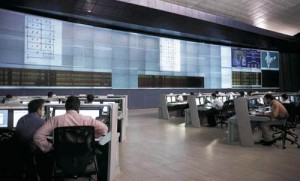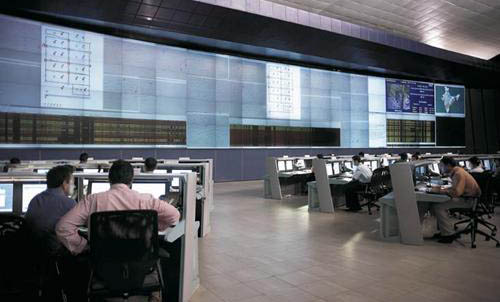 The first quarter of 2018 has started on a positive note with a 23% YoY increase in the gross office take-up in India. As per Colliers International, approximately 11.4 million sq ft (1.02 million sq m) of gross absorption was recorded in Q1 2018.
Bengaluru (Bangalore) continued to account for the highest share of absorption at 34%, followed by the National Capital Region (NCR) at 26%, Pune at 16%, Mumbai at 10%, Chennai at 9%, Hyderabad at 4% and Kolkata at 1%.
"The technology and finance sectors remained the major contributors to office demand across Indian cities with 36% and 17% shares respectively of the total office take-up in Q1 2018. In line with our earlier forecasts, demand from flexible workspace operators and the manufacturing sector has started gaining momentum in 2018, accounting for 13% and 12% respectively of pan-Indian leasing volume. We foresee demand for flexible workspaces further increasing over the coming years", said Ritesh Sachdev, Senior Executive Director, Occupier Services at Colliers International India.
Bengaluru 
Office leasing momentum in Q1 2018 remained robust driven by primarily by expansions. Bengaluru's total absorption in Q1 2018 stood at 3.9 million sq ft, up by 7% YoY. Colliers expects the absorption to pick up pace in the coming quarters as various medium-to-large sized transactions should be concluded in 2018.
Demand should remain robust in the long-term, driven by the availability of a huge talent pool. We forecast about 35-40 million sq ft of gross absorption over 2018-2020. ORR remained the epicentre of the office market with a 44% share of total office leasing volume followed by the Secondary Business District (SBD) on 12%, Whitefield on 11%, the Central Business District (CBD) on 11%, North Bengaluru on 10% and other locations (12%).  
In line with earlier prediction by Colliers, flexible workspace continued to flourish due to high demand in the CBD and Off-CBD areas. We expect the trend to pick up due to lower vacancy levels in strategic locations such as the CBD, Off-CBD and SBD areas.
NCR
NCR accounted for 26% of the total office absorption pie in India, next to Bengaluru at ~2.99 million sq ft in Q1, 2018.
Gurgaon
Demand for office space has regained momentum and the overall gross office uptake stood at 1.72 million sq ft (0.16 million sq m) in Q1 2018. Expansionary office space requirements primarily drove the leasing demand. Occupiers' interest remained tilted towards Grade A buildings.
However, occupiers were exploring options in Off-CBD micromarkets such as Sohna Road and Golf Course Extension Road to consolidate and optimise their real estate portfolio.
Delhi 
Leasing activity remained subdued during Q1 2018, as only 0.26 million sq ft of gross absorption was recorded marking a 21% decline YoY. The reduction in the absorption levels can be attributed to the limited Grade A space in key micro markets like the CBD and Aerocity as well as higher rents in Grade A and well-located buildings. 
NOIDA 
The NOIDA commercial market witnessed a spike in occupier interest during Q1 2018. The market recorded about 1.01 million sq ft of gross absorption which was almost double than the Q1 2017 absorption levels.
NOIDA continues to be a favoured destination amongst technology occupiers accounting for 25% of total absorption, followed by financial sector at 20%, engineering and manufacturing sector, with 19% and the healthcare & pharma sector accounting for 8%.
Pune 
Although the Pune office market has seen low vacancy since 2017, the city recorded about 1.8 million sq ft of gross office absorption in Q1 2018. This is an increase of about 131% in gross absorption YoY. About 57% of total leasing was concentrated in SEZs, driven by a couple of transactions larger than 100,000 sq ft.
Colliers expects Kharadi and Hinjewadi to remain the most popular locations among occupiers. As per Colliers Research, new supply should continue to entice technology occupiers' focus towards micro markets, such as Kharadi and Hinjewadi in the next three years.
Mumbai
Gross absorption in Q1 2018 amounted to 1.1 million sq ft in Mumbai. Although about 37% YoY decline was noted in absorption, Colliers witnessed several high-value outright purchases indicating continued investor confidence in the Mumbai office market. Notable transactions included the purchase of 60,000 sq ft (5,575 sq m) by Manappuram Finance in Wallstreet in Andheri. Also, Mahindra & Mahindra purchased two floors in Worli-based Mahindra Towers.
The demand was driven by the financial sector, accounting for about 28% of the gross absorption followed by flexible workspace on 19%, engineering and manufacturing on 14%, healthcare on 13% and others on 26%.
Chennai
In Q1 2018, Chennai recorded about 1 million sq ft of gross office leasing, a similar trend to that seen in Q1 2017. While office demand in Chennai was driven by relocations and expansion in 2017, Q1 2018 witnessed an increase in the number of new entrants from the IT-ITeS, BFSI and automobile sectors.  
Many market entrants have taken space in new Grade A buildings in micro markets such as OMR post-toll, MPH Road and Off CBD. Special Economic Zones (SEZs) in the city's south and west precincts retained consistent traction due to high demand.
Hyderabad
In Q1 2018, the gross absorption was recorded as 0.5 million sq ft, almost the same as in Q1 2017. The SBD micro market remained the preferred location among occupiers and grabbed the maximum share of about 91% in total office leasing in Q1 2018. Other micro markets such as the Central Business District (CBD) and Off-CBD accounted for a 5% and a 3% share of total leasing respectively.
Due to continuous expansion by Information Technology and Information Technology Enabled Services (IT-ITeS) companies, the sector contributed about 62% of the total office demand in Q1 2018. Flexible workspace operators such as Table Space, Isprout and Workafella accounted for about 35% of total office absorption.
Kolkata 
In Q1 2018, Kolkata's office market maintained the status quo with 0.2 million sq ft of gross absorption, like absorption in Q4 2017. We observed a marginal improvement in enquiries mostly by domestic occupiers for their expansion requirements. Occupier demand was largely driven by relocations and expansion in the peripheral areas. 
The bulk of leasing volume, 60%, was concentrated in Sector V while New Town and Rajarhat accounted for a 36% share. The remaining 4% of the transaction volume was observed in CBD locations.
Although more than 30.0 million sq ft (2.7 million sq m) of Grade A supply is scheduled for completion in 2018; in our opinion, developers should adhere to the planned timelines to maximise the benefit of the present supply crunch in technology-driven cities. Developers should gear up to build future-proof buildings with up-to-date amenities and maximum technology intervention to command premium rents.
"We advise large occupiers looking for state-of-the-art buildings with modern amenities and facilities for their employees to pre-commit in advance, especially in low vacancy markets such as Bengaluru, Pune and Hyderabad," says Surabhi Arora, Senior Associate Director, Research at Colliers International India.