News Point: 360 Realtors' Q3 Market Sentiment Report indicates 2BHK housing units most preferred by home buyers in major cities.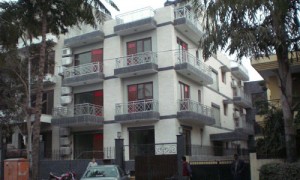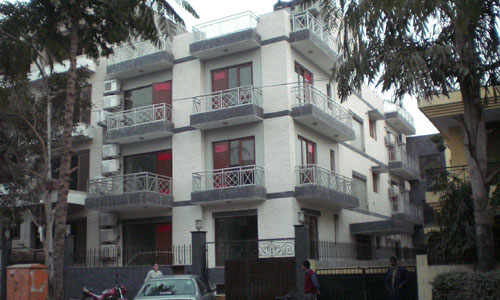 A quarterly report that surveys the Indian housing market sentiment, compiled by 360 Realtors indicates that investor participation in Indian housing real estate has nearly doubled since 2017.
As per the report, while investors constituted 10-15% of the housing market in 2017, it has considerably increased to 24% during July-September 2018. Investor purchases have seen a steady growth of 60% over the last three quarters.
This growth is witnessed across five major cities – Mumbai, Gurugram, Noida, Bengaluru and Pune, where 4000 homebuyers were surveyed by 360 Realtors to understand buying trends. One of the key driving factors for the increase in investor interest is the impact of policies such as RERA. Assured rentals and EMI payouts after possession, offered by developers have also significantly boosted investor confidence.
When it comes to the profile of these investors 46% of them fall within the 35-45 years age bracket while 27% are aged above 45 years. Millennials account for 23% of the investor community.
Low ticket size investments 
The report displays a growing preference for smaller units meant for investment. Almost half of the investors prefer properties priced less than INR 40 lakhs. Around one-third of investors are inclined towards properties priced between INR 40 and 80 lakhs. There has been a limited preference for properties priced higher than INR 80 lakhs.            
Housing unit preferences
2 BHKs are the most preferred asset class among investors, closely followed by smaller units such as 1 BHK and studio apartments. Less than one fifth of the investment is directed towards 3 BHK and bigger asset classes.
Over 50% of the end users surveyed are inclined towards 2 BHK units making it the most preferred unit in the investor as well as the end user segment. More than a quarter of buyers surveyed have opted for smaller units such as 1 BHK and studio units.
City wise growth
Across the country, most of the markets have exhibited similar trends, except Pune. Pune is emerging as one of the most sought after investment destinations, driven by the IT/ITES hub in Hinjewadi and automotive industry belt in Chakan. 31% of unit sales in Pune this quarter are intended for investment, while in other cities, investments are in the range of 22-25%.
Prolific infrastructure development and job opportunities in the IT and automotive sectors in Pune are attracting professionals from across the country, fuelling the demand for housing.
Ankit Kansal, Founder and MD, 360 Realtors, said, "Investors are drawn towards the low entry barrier of lightweight/smaller units such as micro-homes and 2BHK. Prices have stabilized in most of the major markets and the inventory overhang has started to roll back. Coupled with attractive payment plans, this augurs well for capital investment. As risk appetites are still low and there is a growing propensity towards risk-adjusted returns, small residential units are the perfect sweet spot."