News Point: Home rental start-up company plans to utilize the newly-raised capital in infrastructure expansion, including exclusive studio apartments which would further cater to niche segment of executive class accommodation.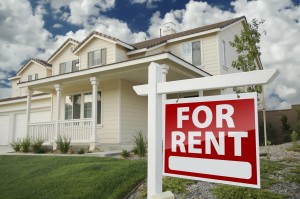 ZiffyHomes, a Gurgaon-based home rental marketplace has raised seed funding of INR 2 crore from Individual investors. The round was led by Bikky Khosla, Angel Investor and CEO at TradeIndia.com and Anirudh Agarwal, Managing Director at Shree Sharda Group.  The duo will also join ZiffyHomes as Board Members to mentor the team for fast growth.
With rising incomes, increased exposure to global housing standards and features and frequent movement across cities for employment, the Indian rental consumer is becoming more demanding in terms of good amenities, quality interiors and in well-connected and respectable localities.
ZiffyHomes, is an online discovery platform for rental accommodation –addressing the unimaginable Indian housing problems.
Market Scenario:

Massive section of India's population depends on rental homes to cater to its housing needs

This $11 billion residential rental market consists of 40% migrants in top 10 urban cities, and additional $3 billion in vacant properties which requires enables for occupancy.  
Established in May 2015, the company relies on technology to hand hold both landlords and tenants from the point of searching for the right properties all the way to closing the tenancy contracts.
The company offers a suite of services beyond contract closure. For example, dedicated relationship managers, App based Service requests and real-time online transactions for booking house on rent.
The enterprise uses analytics-based algorithm to generate area heat maps providing demand forecast and rentals of prevailing areas.
Key Highlights:

Bikky Khosla and Anirudh Agarwal are the lead investors, they will be joining Ziffy as Board Members

Other Investors who participated in the round are – Ajay Kaul – Jubilant FoodWorks CEO, BDG Global Pvt. Ltd., Karan Kumar – Ameltha Capital (Dubai) and Mini Monesh (MD, VirgoWellness)

The company offers Hassle-free scouting, variety of houses to choose from, transparent invoice management and speedy complaint redressal 
Commenting on the announcement, Sanchal Ranjan, CEO & Co-Founder, ZiffyHomes said, "The execution remains the key. Combining technology with on the ground operations is our USP. We bring trust to the table. ZiffyHomes is a brand which provides a lifestyle helping your achieve more rather than spending time in daily chores. With these funds, we plan to foray into studio apartments segment which would further cater to niche section of executive class accommodation."
Commenting on the investment, Anirudh Agarwal, Lead Investor commented, "India has recently developed a growing appetite for rental housing. However, there's a big gap between supply and demand largely due to a "trust discrepancy" that many landlords face. ZiffyHomes disrupts the current model and offers the following strategic advantages: One is ready to move-in individual rooms to tenants for long stays, second is convenience of online rent payment and third is freedom to move across homes. In this strategic play the company intends to exceed the expectations of both landlords and tenants by plugging the efficiency, trust and knowledge loophole."
Bikky Khosla, lead investor also commented, "ZiffyHomes has established itself as one of the most innovative companies today in the home rental sector. We are extremely excited to support ZiffyHomes which is well poised with its reliable, hassle-free, convenient, and cost-effective platform. The team is determined, driven and customer oriented and aptly supported by great execution skills to build a profitable venture around a scalable ecosystem of home rental solution providers."
With presence in Delhi/NCR, ZiffyHomes plans to provide services across all smart cities of India where there are more migrants who expect quality rentals. Their current fundraise will help them expand its operations to become largest service provider for rentals in Delhi NCR.