By: Lalitkumar Jain, Chairman, CREDAI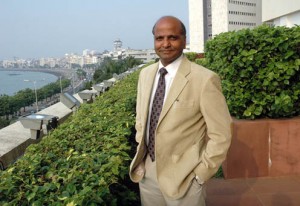 Track2Realty Exclusive: The real estate sector is of strategic economic importance to India, as it is the second largest employment generator after agriculture and contributes about six per cent to India's GDP. The sector with its backward and forward linkages to 250 ancillary industries has the potential to generate significant employment opportunities and provide a quantum jump to the Indian economy. Accelerating the growth in the sector can help turn-around the sluggish GDP growth witnessed in the last few years.
India would require about 11 crore housing units on a pan India basis by 2022. A demographic trend suggests that India is on the verge of large scale urbanisation over the next few decades. With more than one crore population getting added to urban areas, India's urban population is expected to reach about 81 crore by 2050. Housing, a basic need for humans, could play an important role in accommodating high urban growth in India.
As per studies conducted by the Ministry of Rural Development and the Ministry of Housing and Urban Poverty Alleviation, it is estimated that almost a quarter of Indian families lack adequate housing facility. Housing in India varies significantly and can reflect the socio-economic mix of its vast population. In the last decade, there has been tremendous growth in the country's housing sector, along with demographic changes, rise in income, growth in the number of nuclear families, and urbanisation.
Several issues affect the housing market such as absence of an effective policy framework for Economically Weaker Section (EWS) and Lower Income Group (LIG) housing, which is compounded with rising land cost, spiralling construction cost, and inadequate availability and reach of micro-finance measures. Every developer goes through a long gestation period of six to eight years of housing projects, accentuated by multiple approvals to be obtained from multiple authorities in a two to three years time frame.
Contrary to the general perception, developers wish to participate in large scale affordable housing construction; provided the government takes pro-active steps. Currently and in past the respective governments have taken piece meal actions which will not help the sector much. There are reports on record of government appointed committee on affordable housing. Now government needs to act.
Major concerns are lack of coordination between central and state ministries, regulatory reforms with a view to substantially increase the housing development capacity with respect to construction capability, labour availability, construction material, and housing affordability. Inadequate long-term funding across the project life cycle necessitating multiple rounds of funding for the same project has increased the cost of capital and time.
Further, the funding is not available for acquiring of land from banking sources. Rationalize multiple fees and taxes across project a stage which inflates construction cost by 30 to 35 per cent. High rate of migration from rural areas is stressing the limited urban infrastructure; sub-optimal usage of urban land (low FAR/FSI) has resulted in raising the cost per unit of built-up area.