By: Manu Sharma 
3rd of the series
Track2Realty Exclusive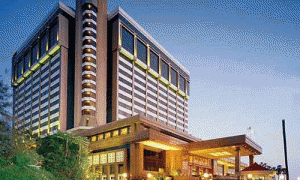 In commercial real estate there is a general marketing strategy to showcase brands that book the space. Will SMEs cluster give the developer that cutting edge? Realtors believe most Indian mid-sized companies have already emerged as recognizable brands. Companies such as Gati, Angel Broking, Samsonite, Tarz Lifestyle, Donear and other such companies are well-known; hence it is the facilities that the developer offers take precedence. They are looking for the best value for money; hence there is a pressure on keeping the prices competitive and facilities as attractive as possible.
The question is whether focus on SMEs reflects a negative outlook on the commercial real estate where market has got saturated for the developers. Mayur Shah, Chief-Sales and Marketing, Ackruti City outrightly rejects this theory. According to him the focus is now on every segment of the market, which is holistic and allows a developer to offer a choice of options. Market was never saturated. Absorption took a backseat when the economy was hit and expansion plans were put on hold. In fact in some locations commercial realty has done better than the residential markets. People have realized that to keep the economy growing and their own businesses flourishing, they have to expand and the recent reports on absorption is a reflection of this realization.
"Most of the banking and finance companies started small and have grown only in the last six to seven years, which is a revelation in itself. Some well-known IT companies have grown in size only recently. India has more than 5000 mid- sized companies and at least more than half started their businesses in the metro cities. So SMEs being only in tier II and tier III is a myth. The idea is to offer office spaces at the right locations and offer the right mix of floor spaces and amenities," says Shah.