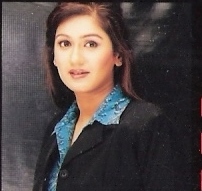 Real estate traditionally has always had the perception of being a sector where 'land & buildings' was the language required and 'people skills' were of no great relevance. But, now, even big Real estate players are soon beginning to understand the importance of effective 'client servicing', enhanced 'team productivity' and professional 'managerial skills'. All of this are people skills revolving around the most important asset of any organization..'PEOPLE'.
The effectiveness of an HR department can be gauged by the fact how it contributes to the organization as a channel of Help, as an OD interventionist and as a Controller.
There was a time when one considered HR to be just a support function, because it did not contribute to the bottom line. However, with the boom in the economy and growth of the knowledge economy, HR has taken on a new role. As the focus moves from traditional brick and mortar organizations to more people oriented business like IT-ITeS, media etc.
HR has become significant in nature and magnitude of its role in an organization. The competitive advantage of organizations has moved from machines and production to the expertise and creativity of its people, HR has a large role to play in attracting, motivating and finally retaining these very people.
In spite of this so called increases in power, one of the biggest fears that HR faces today, according to experts is that of striking a balance between the employer and the employee. Experts say that HR seems to be facing the brunt of the employer and the employees as it still does not seem to have the authority to take a stand regarding issues dealing with the organization. This trend is typically seen in sectors like Real-estate in India, which is still highly promoter driven.
HR will only find success in dealing with these issues if they are given the freedom to incorporate the necessary changes through an HR perspective. I personally believe that comprehending an organization right from its culture, ethos, policies, practices, values, is more important, to find a right candidate, rather than just rely on a well drafted Job description.
With immense opportunities, organizations are chasing very limited resources especially in terms of talent availability, spiraling compensation and benefit costs. The challenge for HR is therefore huge in the Real estate sector,and spread across various sectors including talent management i.e. talent acquisition, development and retention, building organizational capability, HR effectiveness measurement and organizational effectiveness.
So the question here arises is that does HR have a say in this or all they do is bring in random people with a few years of experience and place them in front of a line manager? While everyone complains that HR does not really care about what kind of people are bought in, experts have a different point of view. The feel that HR needs time to find the people with the right skills sets to complement not just the job but also the organization.
The author, Ms. Kanthi D. Suresh, is the Managing Director, Konnexions.