News Point: Joint skills development initiative aimed at improving knowledge and skills of industry professionals.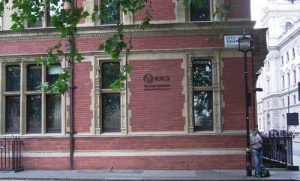 RICS and CREDAI have announced the second phase of the 'RICS-CREDAI Skills Development Initiative' aimed at jointly working towards capacity building and skills development in the Indian real estate sector.
Amongst many challenges in Indian real estate sector, the immense shortage of skilled professionals leads to delay in project deliveries, cost overruns and compromised quality.
RICS has been offering specialized education and training programs – ranging across full time degree programs (through RICS School of Built Environment, Amity University), Executive education, Management development programs, Distance learning certificate courses etc.
CREDAI has taken the lead to ensure that development and construction firms upgrade the knowledge and skills of their staff and has thus partnered with RICS to offer Management Development Programs (MDPs) – i.e. short residential programs in metro cities.
Commenting on the importance of this initiative, A Balakrishna Hegde, Chairman, Training Committee, CREDAI said, "CREDAI and its members are at the forefront of building real estate in India. With this collaboration, we hope to enhance the professional expertise in order to execute complex real estate projects. We are happy to partner with RICS, the leading global professional and standard setting body in built environment. Being the global accrediting body for over 600 built environment university courses; we strongly believe their programs are unmatched in terms of curriculum and learning outcomes. We are sure that the courses offered under this Skills Development Initiative will enhance skills in order for our members and their teams to better deliver projects that are completed on time and at reduced costs."
Commenting on the partnership, Sachin Sandhir – Global Managing Director, Emerging Business RICS said – "Although the real estate and construction sectors are key contributors to economy, there is a complete vacuum of education and training options available for professionals to up-skill. RICS launched distance learning programs a few years ago and there has been overwhelming participation of professionals from small and big towns. This partnership is a huge stepping stone to ensure that a majority of industry now has easy and economical access to education and training options of the highest standards, which in turn will help the sector become more professional and efficient. In this regard, CREDAI's forward thinking and focussed effort in making sure all their members give due importance to up skilling their professional teams, is to be applauded."
To begin with, MDPs will be offered in three priority areas namely – Construction project management, Quantity surveying, Real estate sales & marketing.
The programs are targeted specifically for middle management professionals and will be implemented by delivery partner – RICS School of Built Environment, Amity University.