News Point: Integrates smart home features through integration with Google Home Devices in Puravankara projects.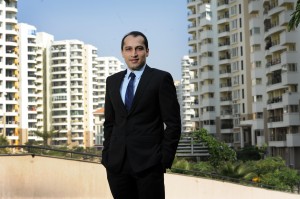 In a move that promises to redefine home living experience, Puravankara Ltd., has announced to launch a new category in their residential line BluNex Life – intelligent next-gen homes for home buyers across the country.
BluNex Life' will give home buyers and residents a distinct edge by converting their homes into a smart home. As the concept of home automation picks up in India, 'BluNex Life' is in line with Puravankara's vision of providing intelligent homes to new home buyers, who are looking for more smart and safety features, and to stay contemporary.
Puravankara plans to collaborate with Google to integrate residential units with Google Home devices. Having homes that are preinstalled with Google Home devices will allow residents to convert their living space into voice enabled smart homes. 
This will give them the capability to control compatible smart home appliances, listen to music on demand, stay on top of their day to day activities and bring the power of the Google Assistant into their homes.
Puravankara will provide smart home solutions across several existing and upcoming Puravankara projects across the country. 'BluNex Life' will give home buyers and residents a distinct edge by converting their homes into a smart home.
Speaking about the partnership,Ashish R Puravankara, MD Puravankara Limited, said "BluNex Life is the next big leap in Home Automation. While India has been at the cutting edge of technology integration at work places, but when it comes to home automation we have not been the early adopters. Our in-house R&D cell has been looking into methodologies that would allow for seamless integration of open architecture technologies into traditional brick & mortar homes, and with the launch of BluNex Life we have achieved just that. As a first step we are collaborating with Google to seamlessly integrate the Google Home, enabling intuitive control of fixtures and home appliances."
Roll-out plan of BluNex Life homes
First phase: Puravankara will launch smart pre-defined home solutions across its portfolio of new and ongoing projects in Bengaluru.
Second phase: The solution shall be extended to existing Puravankara customers, which will enable them to upgrade to the BluNex Life at a nominal price.
Third Phase: BluNex Life homes will be launched in other cities – Chennai, Hyderabad, Pune, Mangalore, Goa.
BluNex Life Homes
Better: BluNex Life will bring interactive and connected devices, IoT-enabled services, with an objective to make homes safer with smart features.
Safer: BluNex Homes will ensure data security and protection to the residents who are connected to multiple devices and internet 24×7.
Smarter: BluNex Life will integrate Google Home, to allow users to simply use their voice to control smart home devices by issuing simple commands like "Ok Google, turn on the lights", or "Ok Google, switch off the living room TV."
"We are proud to launch BluNex Life, the Next Generation Intelligent homes in collaboration with Google. With a user-friendly interface and the ability to recognize multiple users in the family, BluNex Life is accessible across generations, truly family-oriented tech," adds Puravankara.