Bottom Line: At a time when the real estate developers across the country are cribbing against the labour shortage and absence of migrant work force to justify the cost over heads and delays in meeting the project timelines, Pune real estate is apparently showing the way forward.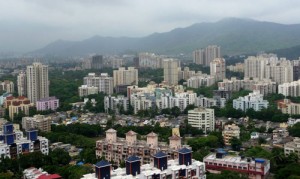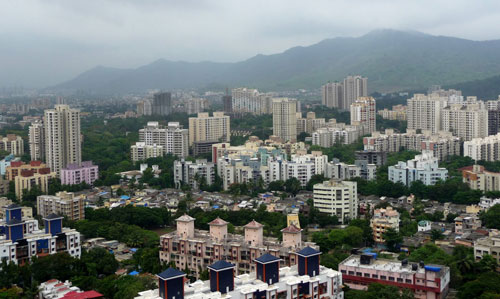 Pune property market is meeting the two challenges with the use of local talent. Interestingly, there is no dearth of man power in this market, either skilled or unskilled and the reason is pretty simple; instead of looking to tap the work force from other regions developers in the city are banking on the local talent to meet the project requirements.
Moreover, this market is actually blessed with the availability of local talent; and the developers are giving preference to make use of it. Most of the developers in this part of the world are engaging the local work force (both skilled and unskilled) to make sure that labour shortage or absence of talent pool does not affect their timelines of delivery of the project. After all, talent shortage is a major issue confronting the real estate sector across the country and the Pune market definitely stands better positioned due to the focus on the local workmanship.
Analysts also point out that the realty business is quite different from other manufacturing businesses and this is one of the main reasons why it is a difficult business in terms of attracting, managing and retaining the work force. It has always been suggested that the sector needs real estate specific courses and the real estate community and government bodies need to work together in order to ensure that this demand supply gap is met. However, in Pune the developers are showing the way forward to other markets afflicted with the talent shortage.
This also raises a fundamental question as to whether this is a wilful strategy to use the local work force or is borne out of need to comply with certain mandate of the government authorities. In certain other markets, for example Noida, the government authorities have issued advisory to the developers to make use of more local talent. However, in Pune the developers insist it is a strategy that has evolved more by design than default.
Abhay Kumar, CMD of Grih Pravesh Buildteck maintains that realty business is such where requirement of local talent is always preferable and since it is available in Pune it always works in favour of the developers. He adds that the local manpower is also helpful for the developers as far as their understanding the market is concerned. Therefore, it is always a wilful exercise on the part of developers to hire local talent.
"Pune can be compared with any other metro as far as availability of talent is concerned. Both skilled and non-skilled professionals are found in abundance in the city and one of the main reasons is that Pune has got wonderful mix of urban and semi-urban population. On one side, Pune being closer to Mumbai adds to the supply of skilled talent, and on the other side the rural area supplies adequate non-skilled labourers," says Abhay.
Kishor Pate, CMD, Amit Enterprises Housing agrees that for Pune-based developers, local talent is used in every project. According to him, in a regular housing project in Pune more than 80 per cent of the manpower used is local. There can be a higher percentage of outside talent in a luxury project; especially when it involves national or international level architecture firms, interior designers or other specialist consultants as these tend to have their own teams. Also, externally appointed firms who tackle facilities management post completion may have teams with a mix of local and outside manpower.
"For a Pune-based developer, using local talent is a matter of choice and makes sense in almost all respects. Project construction is a time-bound process and all teams involved need to be readily available on a constant basis. Even for developers who come into Pune market from outside, this is the reason why they use local manpower which is an essential factor in timely completion. One of Pune's many USPs is its extremely rich and diverse manpower pool. In fact, Pune is not only a reliable talent market for the city but for the national and international markets as well. Skilled and unskilled talent is readily available, and local developers are usually able to build and scale their teams very efficiently," says Pate.
Arvin Jain, Managing Director, Pride Group adds that to a maximum extent Pune developers use locally sourced talent as there is no dearth of qualified professionals. Construction labour teams are also maintained locally, but this aspect also depends to quite a degree on inward migration from nearby villages. Sometimes, it is necessary to bring in people from other cities and there can be various reasons for this, ranging from occasional and unanticipated dearth of construction labour to the precise requirements of more specialized projects.
"Developers in Pune will always seek to build their manpower from locally acquired talent, as this is not only good from a point of view of the generated employment benefiting the city but also in terms of managing attrition. While there is no compulsion as such, it goes without saying that it also helps with maintaining market goodwill. Pune has no shortage of skilled talent but ironically, developers sometimes have to attract highly qualified professionals who passed out from one of Pune's many excellent colleges back into the city," says Jain.
In a nutshell, Pune real estate market is blessed with local talent pool which helps them both ways—meeting project timelines as well as keeping manpower cost in check. Of course, in exceptional cases only there are sometimes shortages in construction labour, which makes it necessary to bring in manpower from other cities. The developers in the city are also candid to admit that since the pay scales are relatively lower in Pune than in Mumbai, the city loses quite a bit of qualified talent for that reason each year. But unskilled talent is usually not a problem.