News Point: Piramal Fund Management approves INR 440 crore for The Wadhwa Group's marquee commercial asset in Mumbai. Additionally, approves INR 580 Crore for ASF Group's IT SEZ in Gurgaon.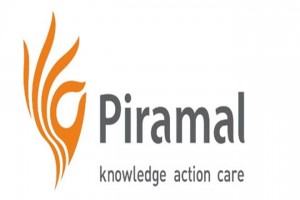 Piramal Fund Management (PFM), the financial services division of Piramal Enterprises, has sanctioned investments worth approximately INR 2000 Crore within three months of launching Flexi Lease Rental Discounting (LRD) for completed commercial assets that include office and retail space.
Further, it has recently approved two investments under Flexi LRD against marquee assets in Mumbai and NCR. The first investment is of INR 440 Crore against The Wadhwa Group's commercial property which is located in the prime business district of Bandra Kurla Complex in Mumbai.
The second investment is of INR 580 Crore against ASF Group's IT SEZ development – 'ASF Insignia' in Gurgaon. Prior to these, PFM has earlier approved Flexi LRD transactions with Reliable Group in Mumbai and Mantri Group in Bangalore.
Khushru Jijina, Managing Director, Piramal Fund Management said, "We are delighted with the industry response to our recently launched product Flexi LRD that aims to lend substantial quantum of money on flexible terms against a marquee asset of a Tier 1 developer. In November 2016, we announced our target for LRD to be INR 10,000 Crore for the next 12-15 months and we have already achieved 20% of it within three months of its launch."
"Through these transactions, we have further strengthened our relationship with the Wadhwa Group, an existing 'Piramal Preferred Partner', with whom we have done multiple investments in the past as well as initiated a new relationship with the ASF Group. We remain positively inclined towards commercial as an asset class and look forward to actively scaling up our position within this space," he added.
Navin Makhija, Managing Director, The Wadhwa Group said, "We have had a long standing relationship with the Piramal Fund Management and this deal has further deepened our relationship into a long term engagement. Piramal Fund Management is one of the most respected financiers in the real estate industry and has been our trusted partner. Their LRD offering will allow us to leverage our marquee projects and fund developments that we have in the pipeline. Our proven track record of completing projects on time and being financially viable has allowed us to successfully partner with Piramal."
The Wadhwa Group has delivered over 11mn sq. ft. of prime real estate (of which 6mn square feet is commercial real estate) with many landmark projects to their credit. The development is a Grade A commercial office building located in the prime commercial hub – Bandra Kurla Complex in Mumbai. The building is leased to marquee as well as prominent retail / F&B outlets.
PFM has committed INR 440 crore under a 7 year facility with proceeds being used towards a takeover of loans from existing lenders and reduce the overall cost of funds for existing projects of the Wadhwa Group. The deal is secured against an exclusive mortgage of the project, of which 98% is leased, with charge overall present and future receivables.
The ASF Group has delivered 3mn square feet of IT and commercial assets. The ASF Insignia SEZ is a Grade A IT office space located on the Gurgaon Faridabad road. The 9.2 lac sq. ft. building is fully leased to marquee MNC tenants including TCS, IBM and Ericsson and PFM has committed INR 580 Crore out of which INR 435 Crore is disbursed.