By: Anshuman Magazine, CMD, CBRE South Asia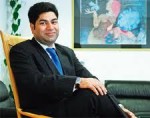 Track2Realty: The economic growth rates in Asia are likely to lead the world—creating demand for built spaces, triggering business expansion, and inducing businesses to occupy retail premises and office properties.
India's recent growth has been a bright spot in the region, topping even China's performance. Encouraged investors are continuing to look Asia-wards—including towards India—for an advantageous real estate market likely to offer long-term returns.
Driven by rapid urbanization, demographic growth, an expanding middle-class and increasingly wealthy households, CBRE forecasts that economic growth in Asia Pacific will remain ahead of the world average in the coming years, which will translate into stronger demand for high quality property—especially suburban retail malls and residential housing.
The region will continue to outperform in 2015—with Oxford Economics projecting 4.4% economic growth, compared to 2.9% globally. CBRE estimates that the overall investment turnover in Asia Pacific will increase by five per cent year-on-year to US$118 billion in 2015.
The region's investment growth is supported by a number of factors, including newly raised private equity real estate funds; an increase in institutional investors' allocations to Asia Pacific; growing activity by Asian institutional investors and adequate debt financing.
Furthermore, the combination of high liquidity and the lower probability of interest rate hikes provide landlords holding prime assets the support to maintain pricing at current levels. Landlords will be reluctant to dispose of assets at discounted prices.
Much of Asia is a growing market, however, with some of its locations having seen a surge in fresh real estate supply—indeed even oversupply in comparison to markets in Europe and the Americas—and such a scenario can sometimes dampen rental growth for a couple of years. By and large, though, there is unlikely to be any change in the region's growth pattern, going forward.
India realty market outlook 2015
According to official data released in early February, India's GDP surged to 8.2% and 7.5% in the last two quarters of 2014, respectively—topping even China's performance.
For the current fiscal, the Government expects India's GDP to grow to 7.4% from 6.9% in the previous fiscal. Focused firmly on its reform-led agenda, the new Government has made a slew of proposals to relax guidelines for foreign investment, implementation of Real Estate Investment Trusts (REITs), and increased funding for affordable housing and infrastructure projects. These are all expected to offer some much needed impetus to the real estate sector.
The positive outlook for the Indian market this year includes an increasing demand for IT/back-office space; the emergence of new sectors such as e-Commerce; as well as the rising demand for SEZ space. Other silver linings for 2015 are the likely commencement of REIT-led investments in India's commercial real estate; new workplace strategies; and rising rents in supply-deficient core markets.
Recent interest rate cuts in January and March 2015 have also been positive steps for boosting housing demand and improving investment sentiments in the country.
The housing market is likely to see a shift from luxury towards affordable housing projects, with affordable price points hopefully leading to higher absorption levels. Developer emphasis on clearing inventory levels and meeting construction deadlines is seen as an encouraging step for the segment.
In terms of retail real estate, new supply addition is expected in tier-II cities during the year. Consumers in tier-II and III too are set to benefit as well from the further expansion of online retail. Improved consumer spending and better economic prospects are expected to fuel retail expansion too.
The recent, sixth edition of the CBRE report—How Active are Retailers Globally?—examines the global expansion ambitions of retailers based in Europe, the Americas and the Asia Pacific. As global economic recovery progresses and consumer sentiment strengthens, retailers are expanding their networks worldwide. Among key global target markets for retailers in 2015, about 6% of international retailers are likely to target India's retail markets this year.
APAC markets outlook 2015
Growth will continue to diverge across the region with markets undergoing different economic cycles. CBRE does not expect most of these markets to experience significant upward pressure on interest rates this year due to the fall in inflation and the continued Quantitative Easing (QE) programme implemented in the Eurozone and Japan.
The recent steep decline in energy prices has also diminished the pressure for short-term interest rate hikes. Policy makers are more inclined to lower interest rates to support their economies, with notable recent examples in China, India, South Korea and Australia. Securing low-cost financing will give investors ample opportunities to invest in realty.
Current corporate and investor confidence in the region remains intact and supports firm demand from both real estate occupiers as well as investors. CBRE expects rental and capital value growth of around two to four per cent for commercial office, retail and industrial sectors in 2015.