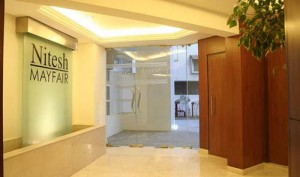 Nitesh Estates has signed up a Rs.3bn residential project, at a strategic location accessible from Outer Ring Road as well as Sarjapur Road in Bangalore. The project spread on more than 4 acres of land, will have nine lakh square feet development aimed at mid and upper mid income segments.
The project will take 30 months to complete from the day of commencement and the launch of the project will be announced soon.
Sarjapur Road and Outer Ring Road are much sought after residential zones, mostly preferred by the young and aspiring Bangalore citizens, employed with the IT companies that are located in this region of Bangalore.
There are more than two lakh employees that commute through this area every day and Nitesh developers claim it was strategically important for them to develop a large residential complex, equipped with the best of amenities.
The company wants to create the best community in this area and will launch the project soon.