Talking Point: Buying a home is no longer a prerequisite for married couples when they need a bigger house to raise a family. Track2Realty survey across the top ten cities finds that single women are one of the most aspiring lot of home ownership and don't mind to defer marriage for house mortgage.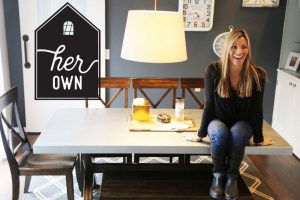 Manasi Mitra is a single working woman and at the age of 34 she is now planning to get married. While her other friends have one or two kids by this age, she took a conscious decision to have mortgage over marriage. She bought a 2BHK house five years back in New Town Rajarhat, an upcoming affordable locality of Kolkata.
Prima facie it may sound unusual, even weird, to the prudish Indian society, but this copywriter with an advertising agency is the changing reality of urban India where more women than men are ready to defer marriage decisions for a house.
28% women across the top ten cities of India are ready to defer marriage plans for mortgage, as compared to only 22% men. Nearly two out of three women, as many as 62% won't even mind selling their jewellery for a piece of property.
Even more in number, 70% single women would prefer real estate as their preferred choice of investment. This is in comparison to only 58% single men who opt for real estate as primary investment option.
These are the findings of a survey by Track2Realty across the top ten cities. The survey was aimed at understanding and assessing the role of women in home buying. It also aimed to gauge the quest of the women for home ownership.
Track2Realty conducted this survey in Delhi, Noida, Gurugram, Mumbai, Pune, Kolkata, Ahmedabad, Bengaluru, Chennai and Hyderabad.  
A structured set of questions that was based on the financial planning, home buying pattern, lifestyle choice, home ownership of families & singles, role of women in house hunt and their financial contribution was given to the respondents. The questions were a mix of open ended and close ended. Majority of the respondents were working professionals, both singles and couples being double income families.
Survey Highlights 

28% women prefer mortgage over marriage, against 22% men

62% women ready to sell jewellery for property

70% women than 58% men prefer real estate as first investment

Single women save up to 60% for property; men only 38%

74% women's involved in home buying

66% married women taking lead in family home buying?

Share of single women buyers in India is 9%

Top three cities in single women buyers are Ahmedabad 14%, Kolkata 12% Bengaluru 11%

13% married women are major contributor in home buying

60% women buyers are below 40 years

84% developers not understanding the needs of women buyers

58% single buyers have faced discrimination

92% women buyers demand women sales staff

78% single women buyers have faced neighbourhood ostracism

64% women don't find lower interest/stamp duty attractive

42% women are inheriting family property in top 10 cities
The survey clearly suggests marriage is as much a choice for women as mortgage, and marriage is definitely not predestination of home ownership. Even among the married couples the role of the women is changing and they are increasingly getting on the driver's seat when buying a house. 
The survey finds that women in general and single women in particular are nowadays keeping a house at the core of their financial decisions. Take the case of Sweta Jha, a 26 years old Company Secretary based in Delhi-NCR. She earns only INR 30,ooo working at a Noida firm but has still ventured to outskirts for buying a 1BHK apartment at INR 16 lakh. Her calculations are simple and yet well thought out.
"After all, it is going to be my own place where no one would be allowed to interfere. I know it was tough for me to manage both rent & EMI and hence I decided to stay in a PG hostel till I get the possession. I know the house is small but enough for a single woman like me and I can always think of incremental housing in future," says Sweta.
The survey finds that men are more spend thrift than women as singles. More importantly, women tend to save more share of earning for house, compared to men who spend a significant amount in travelling, hobbies, partying and leisure. Single women are ready to shell out 60% of income for homes. In comparison men only wish to spend 38% of earning on home buying.
"I see marriage as a choice rather than a woman's predestination. But the society does not accept it, even if I am earning higher salaries than many married couples. Today, for me buying a home on mortgage is not only viable but also a smart way to spend money and secure my future. I make well informed choices and am confident in my abilities to build equity, without having to rely on a spouse, roommate or parents," says Meera Sampath in Bengaluru. 
Women are also major influencers in home buying, with as many as 74% women directly involved in the decision making. As a matter of fact, even when home buying is a family decision two third of the women (66%) directly get involved in the process, right from house hunt to acquisition processes.
The share of single women home buyers has crossed double digit percentage in cities like Ahmedabad (14%), Kolkata (12%) and Bengaluru (11%). Overall, the share of single woman home buyer across the top ten cities is 9%. It may sound like insignificant but clearly indicates the paradigm shift in the last few years.
What is all the more significant trend is the fact that no less than 13% women among the married couples are larger contributors in home purchase. Collectively, it makes 22% women as major buyers in the housing market. 
In terms of the quest of single women to have home ownership, the majority of these women want to acquire the property at a young age. No less than 60% single women home buyers that the survey reached out are below the age of 40 years. 
The moot point today is whether the Indian developers are understanding this paradigm shift in the home buying pattern. Unfortunately, no! No less than 84% women maintain that the developers are neither listening to nor understanding their buying powers or choices.
Close to six out of ten, as many as 58% women even maintain that there is sort of discrimination for them in buying a house. The sales team of the developers is often clueless in how to deal with the women buyers.
"In first look they don't seem to treat us as a serious buyer, unless accompanies by a male member of family or friend. This feudal mindset is deep rooted in them that home buying is a family affair. They often ask us to come with cheque book if we even want to negotiate with them, as if judging whether we are serious buyers," says Saloni Sharda in Noida.
"I once had a nauseating experience with a Pune developer who had put a signboard at his project site claiming that "foreigners, dogs & singles are not allowed to buy". I mean what kind of mentality is this. This is sheer apartheid and against the law of the land. But above all what it says aloud is the mentality of the society at large in dealing with singles in general and single woman in particular," says a woman real estate journalist who doesn't want her name to be quoted for clash of interest.
Nearly all, as many as 92% women maintain that the developers need to have female sales staff to facilitate their home buying.  
It is not just the developer's mindset but it seems the society in general is not ready to accept single home owners. Beyond the gender divide, the one-person households might be a growing trend in other parts of the world but across the ten most developed cities otherwise the neighbourhood is pretty suspicious with a single home owner. No less than 78% single home owners have felt neighbourhood ostracism in one form or the other.
Is concessional interest rates and/or lower stamp duty a magnet for women to invest in property? Nearly three out of the four, 64% women don't think so.
Additionally, the survey also finds that more than four out of ten, 42% say they are the first generation women to have share in the family property.
Ravi Sinha @ravitrack2media
Track2Realty is an independent media group managed by a consortium of journalists. Starting as the first e-newspaper in the Indian real estate sector in 2011, the group has today evolved as a think-tank on the sector with specialized research reports and rating & ranking. We are editorially independent and free from commercial bias and/or influenced by investors or shareholders. Our editorial team has no clash of interest in practicing high quality journalism that is free, frank & fearless.  

Now you can subscribe our YouTube Channel @  https://bit.ly/2tDugGl