Bottom Line: Market intelligence is a critical missing link in the Indian real estate and developers' gut feeling is what leads to decision making.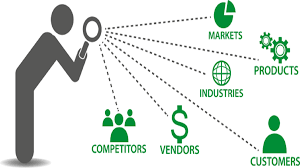 Some call it market intelligence and not due diligence where the focus should be more on the micro markets than general trends which could be misleading. However, there are many grey areas where in the absence of proper research and reliable data even the assessment of ground realities is not feasible.
Rohit Gera, MD, Gera Developments agrees over the need for proper due diligence across the real estate sector.  He says whether it is developers purchasing land, investors investing in projects, housing finance companies approving projects or customers purchasing homes; due diligence is needed at every level. Over the years, each of these segment of players in the real estate sector have burnt their fingers for some reason or the other in the absence of due diligence.
"We have already seen a far greater degree of scrutiny from HFIs (Home Finance Institutions) when it comes to checking the approval documents for projects. Unfortunately, the homebuyers still do not undertake the requisite amount of due diligence especially when buying homes from fly-by-night operators masquerading as professional developers.  The cost of reasonable due diligence often is less than one month's EMI and this offers peace of mind through 240 months of loan repayment.  Yet, customers blindly believe that they will not be victims and they go forth without proper due diligence," says Gera.
Indian realty, as a matter of fact, lacks proper research and data for the necessary due diligence. Unfortunately, it is not on the agenda of industry bodies like CREDAI and NAREDCO since a transparent due diligence mechanism across the built environment of real estate will expose the developers also to various disclosure norms. A not-so-transparent eco system may not help the developers, it nevertheless suits them because transparency empowers the homebuyers and equips them to force the builders bring closer to best practices in the business.
What is an ideal due diligence and data point for the sector? The nature of the business is such that there cannot be any thumb rule, maintain analysts tracking the sector. For example, forget corporate governance and transparency, even the accounting norms are complex. Time and again, accounting scandals and unexpected losses prove that what is 'off' the books is often more important that what is 'on' the books.
Developers glorify 'location, location & location, but never go beyond land competence to develop destinations

Due diligence mechanism is missing and developers' gut feeling leads to decisionmaking

No focus on need-based housing like affordable & mass housing, senior housing, child-centric housing and serviced residences
It is only through a detailed review of financial disclosures that such exposures can be uncovered. Cash flow is another critical area as more often companies go bankrupt because they run out of cash, not earnings. The due diligence agency can focus on the sustainability of cash flows of the given company, not just earnings.
It will be beneficial for the developers as well because often they have limited expertise in a particular sector of real estate or geographical territory. As a result, they are faced with situations where they are looking to venture into new markets, or alternatively, are evaluating the development of new domain expertise into residential, commercial, retail, hospitality, institutional or industrial verticals within regions where they already have a strong presence.
As India talks about Housing4All today the debate has mainly focused around the country's failure to construct affordable and mass housing. The fact of the matter is that the developers have failed to create need-based housing in general; reason why there is so much of demand & supply mismatch.
Experience across the industries suggests that the product must be customized according to the need of the buyers to command a premium on aspiration. This conventional wisdom of market does not hold true for the housing market, it seems.
By: Ravi Sinha