Bottom Line: Rental yield of property across the country has not kept pace with its capital appreciation, hence indicative of speculative property appreciation. Though for an investor the collective return of compounded capital value and rental yield of property makes it a good investment option vis-à-vis other investment instruments, Ravi Sinha feels speculative sentiments would no longer drive the prices up in the near future.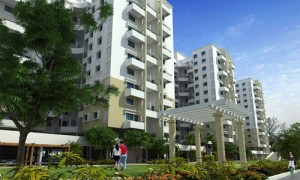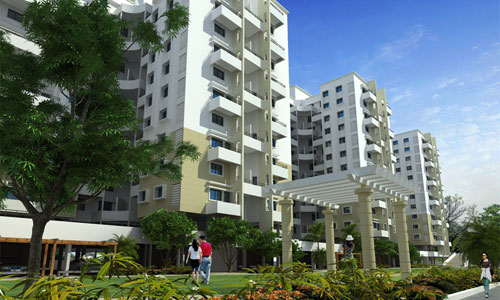 Isn't it ironical that while the capital appreciation of the property across the Indian cities is indicating growth, rental yields have crashed in major property market across the country? Prima facie it looks like a strange paradox where the property prices are going up but rentals not catching up. Yet, on a closer look there appears a method in this market madness which indicates speculative land value than productive land use being the spoiler.
In the absence of any reliable data on house prices in general and long term data for rents in particular, it is often not easy to analyse how low rents are in relation to capital values in India.
Some rough estimate suggests in metro cities, buying a new property entails shelling out four to seven times the annual rent, similar data for London shows that you can buy property for a single year's rental value, indicating higher rents relative to price. 
It is generally accepted in the Indian market that rental yields in the country are often much lower than elsewhere in the world because relatively few people seek rented homes: 66 per cent of homes in Indian cities and 90 per cent of homes in rural areas are owner occupied.
Owner occupation is far lower in many international cities such as Berlin (11 per cent) and New York (45 per cent). Essentially, the number of people on the look-out for rented accommodation is pretty low in India.
Added to this, the proportion of floating population in a city, usually seeking employment opportunities, also determines the growth of rental market. Bangalore, with nearly 57 per cent of its homes up for rent, is a good example of a city with relatively high rents. However, cities with lower proportion of floating population, such as Pune, and smaller towns, typically have lower rents.
As per data available with Track2Realty, Mumbai and the National Capital Region typically have rental yields lower than 2.5 per cent; Hyderabad and Bangalore are all in the range of 3-4 per cent; and Pune quotes a rental yield of up to 2-3 per cent.  
A section of market watchers insist house price appreciation in the last five years has been so high that the rent on the same properties has not kept up with the property value. In fact, rental yields, or the ratio of rent to property values, have actually fallen from five per cent to three per cent over the last decade or so. It is not a case of rentals crashing but in relative terms the capital appreciation way ahead of rental yield shows a different picture altogether.
There is another school of thought that suggests in many places the carry or the difference between rental yield and cost of borrowing is negative (it means residential rental yield in Delhi or Mumbai is lower than home loan rate), thus investors focus on capital appreciation.
Rental yields for residential assets have historically been low in India when compared to other developed countries. Also rentals have not grown in the same proportion as capital values and hence rental yields appear to be low in comparison to property prices. However, rental yields in commercial properties offer better yields ranging from 8 to 11 per cent as against 3 to 5 per cent for residential properties.
Today, the irony is that while the capital appreciation is non-existent, the demand for rented homes has halved and rents are down by 25 per cent in several popular residential localities in Mumbai, Delhi and Bangalore, as India Inc tightens housing budgets in its battle against economic slowdown. 
With lacklustre GDP growth and record job losses, it seems there will be even lesser demand for rental housing across the major markets of India. While the fundamentals behind appreciating capital value lies in investors' appetite to black money in the system, those fundamentals don't seem to suggest rental yields will gain in near future.
Thanks to the high cost of loan and partly because of the experience in the last decade or so, hope still lies in chasing capital gains. In a healthy real estate market the equal monthly instalments for a property and rental per month should not be divorced from each other.
Historically whichever markets across the world have not given a 5 to 6 per cent rental yields has seen a correction in prices. Unfortunately, that remains a wishful thinking in Indian real estate and that makes speculative property appreciation a real cause of worry.