View Point: Bijay Agarwal, Managing Director, Salarpuria Sattva Group is optimistic that the market will soon adapt to the regulatory changes like RERA, GST and demonetisation.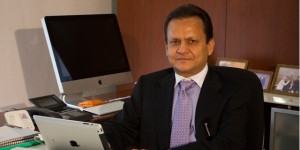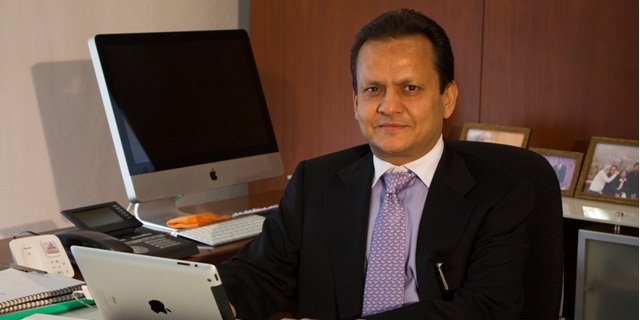 Calling it maturing of the real estate sector, Bijay Agarwal has neverhteless reservations with foraying into non-descript Tier II and III markets as a desperate measure. In an exclusive interview with Ravi Sinha, he says there is no doubt about the long term growth story of the business. Excerpts of the interview:
Ravi Sinha: Did you predict the market slowdown to this extent?
Bijay Agarwal: The slowdown was predicted much ahead to the introduction of GST and RERA and we were prepared for it. Whenever there is a new law or regulation, changes are bound to impact any market and we must cautiously tread the transition phase. At the same time, the impact usually does not last long as people adapt to changes quickly. We continue to see good traction in our business despite these market challenges. Our business is based on certain core values, which we amplify to face tough challenges.
Ravi Sinha: To what extent the market uncertainties has affected your topline and bottomline?
Bijay Agarwal: Fortunately the Bangalore market has not been affected on a large scale. There has not been any major change with the topline. However, due to the pressure for sales, the bottomline has been affected by 10%.
Ravi Sinha: What has been the learning of the last 5 years of market uncertainties?
Bijay Agarwal: Every sector matures over a period of time and real estate is no exception. Every developing country has gone through this phase as laws are promulgated when a particular sector grows at a good pace. In fact, real estate sector came into prominence only in the last two decades following the liberalisation of Indian economy. Reforms were introduced in the sector only recently and the much-awaited RERA was implemented just this year.
There are many more reforms that must be introduced in the real estate sector and they are definitely in the pipeline. Real estate is still an evolving sector and uncertainties are part and parcel of such business. Every sector faces such uncertainty, but organisations with strong fundamentals and superior business values survive and thrive. We have been studying the real estate sector very closely and realigning our strategies to meet the organisation's business goals.
Ravi Sinha: Has the after effects of demonetization been a real challenge for the sector?
Bijay Agarwal: Only a negligible number of people dealt with cash in the real estate sector involving established players. Established brands like ours have not been witnessing any major fallout. In fact, we are of the view that buyers are now a bit cautious before selecting the home of their choice because of the changing dynamics in the financial market.
Ravi Sinha: How about RERA and GST affecting the business cycle?
Bijay Agarwal: RERA has actually empowered homebuyers by bringing in more transparency and accountability in the process. Now, buyers are benefiting from the provisions of RERA and we expect them to take advantage of it. RERA will motivate those who were not planning to invest in a home to rethink. The impact of GST rollout is temporary till there is a smooth transition and those involved get accustomed. Generally, people have a predictable perception whenever there are major changes to law and taxation. We are currently in that phase and expect normalcy to set in gradually.
Ravi Sinha: Has the consumer confidence index gone up or down?
Bijay Agarwal: With the availability of abundant data on the web, the consumer today is well educated about the industry, the developer and project that they are considering. Implementation of RERA and GST has definitely increased the transparency. Consumers can now easily evaluate and differentiate the performance of developers. Bangalore being one of the most disciplined markets, consumer confidence on established players has been always good. Going forward, there should be an overall boost and positivity.
Ravi Sinha: Since you operate into different markets, which are the cities that you feel is best and worst positioned today?
Bijay Agarwal: We operate in limited number of markets and in our experience the south market is performing well. Bengaluru has been performing well while Hyderabad and Chennai markets are stable. The Mumbai region has also seen lots of new launches.
Ravi Sinha: To what extent the slow moving market in the metro cities tempting you to go for Tier II and III cities? Is this time for experimenting with destination development?
 Bijay Agarwal: In my opinion, multicity has not been fruitful for the developers who are established in metro cities, especially Tier III cities. However, Tier II cities can be considered depending on the velocity of the project.
Ravi Sinha: Which are the segments that you find safe bet today – residential, commercial or any other specialized segment?
Bijay Agarwal: The demand for residential assets continue to grow in all the major centres. Similarly, commercial space, especially office space, is in demand in Bengaluru and Hyderabad. Many a time, these are cyclical in nature, and therefore it is difficult to say whether investing in a particular segment is a safe bet.
Ravi Sinha: Moving forward, what is your outlook of the business in the medium to long term perspective?
Bijay Agarwal: We are very bullish particularly after RERA & GST, there is lot of transparency in industry as a whole. In my opinion, short-term, it may be similar. But in the long term, after 12-15 months from now, there will be 20-25% appreciation in the market and demand will be substantial. This is long due as well.