Track2Realty Exclusive
Pan-India Survey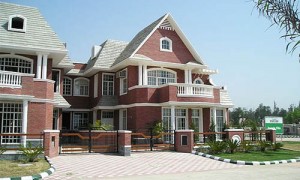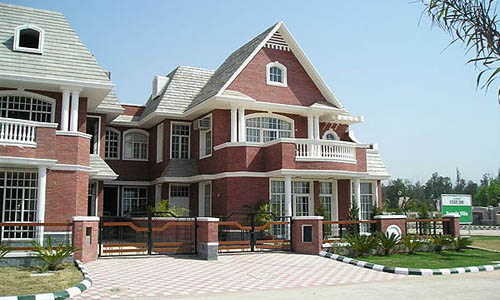 While buying a house majority of the Indians have now matured to pay for ready-to-move property than a castle in the air. No wonder, despite the high appreciation potential, the new launched projects have few takers and there is hardly any market for a pre-launch offer. Thanks to the poor delivery of the real estate developers, unmet commitments and execution risk involved, at least the end users are not interested in new launches anymore.
More than seven out of 10, as many as 74 per cent, prospective home buyers across ten cities of India are negotiating for a ready-to-move property as it is easier to evaluate the probability of appreciation, the reasonability of the imposed rates by the builder, exact specifications being met or not. Out of the remaining 26 per cent, who opted for new launches for price discounts in recent times, majority of them, as many as 82 per cent, are now repenting their decision due to delay in project completion. Having burnt their fingers, nearly nine out of ten, 88 per cent, blame a nexus between developers and greedy investors that makes the new launches a hot property.
These are the findings of ten city survey by Track2Realty, the real estate market tracker. Track2Realty conducted this survey in ten cities-Delhi, Mumbai, Kolkata, Bangalore, Kochi, Ahmedabad, Chennai, Patna, Pune and Chandigarh between April 1 and 14. A structured questionnaire that was based on the choices & concerns, risk exposure & appetite, and their satisfaction index was given to respondents who belonged to a mix of mid segment and luxury projects' buyers to understand the choice of qualitative and quantitative socio-economic groups.
The survey demography belonged predominantly to the middle and upper middle class of society, being educated professionals and a significant number of respondents were buyers of mid segment houses. Majority of these buyers were first time buyers who wanted a new house for self-use.  While 70 per cent of the buyers were first time buyers, new launch projects were equally disliked by the second time buyers. 30 per cent of these buyers who had bought the new launch project were not even aware that pre-launch offered by many developers is actually banned in some parts of the country.
A total sample size of 2000 house buyers was targeted. Out of these 1672 samples were finally zeroed down and considered for analysis. Rest 328 respondents were not considered for evaluation since they either gave incomplete questionnaires or were rejected for non-seriousness of their choices & concerns. The total sample size had 34 per cent females and 66 per cent males as a representative set. The surveying method was one-on-one interviews, in which the researchers explained the theme and purpose of the survey and then handed over the questionnaire to the respondents to be filled and returned the next day. All the researchers being the local residents of the city, they managed to assure the respondents complete anonymity.
The results were based on a set of 27 questions and the answers were grouped into seven key factors of choices & concerns, risk exposure & appetite, and their satisfaction index, which were weighted according to how important buyers said they were. Projects were divided into four categories of Ready-to-Move, Under Construction, New Launches and Pre-Launch offers. The survey found that "home readiness" is the No. 1 issue for buyers.
Delay in the delivery is cited as number one reason of their reluctance to book a new launch by almost all the home buyers, 92 per cent. Default in design, construction quality and fear of faulty construction is what scares the home buyers, 70 per cent, to better opt for "you get what you see" project. Frustration of home buyers is not only with the small developers, but even the leading developers suffer from the trust deficit of buyers. Nearly eight out of ten, 78 per cent, say they have not got what was showcased as the sample flat.
Almost as many, 72 per cent, are cribbing about the lack of amenities like the water splash as the swimming pool, clubs being no more than cafeterias and under-equipped gyms etc in their housing project. Nearly nine out of ten, 88 per cent are not taking the verbal promises of the developer, like cost of parking, club, swimming pool, gym etc, and want it to be clause of the agreement paper with all details and delivery milestones. More than seven out of ten, 72 per cent, are scared of going to consumer courts and face all the legal hassles, something that developers so smartly use as a saving grace.
Nearly seven out of ten, 68 per cent, home buyers prefer ready-to-move property because they can avail for tax benefits only after the possession of the house. Saving tax on the EMI's is one of the big reasons why nearly eight out of ten, 78 per cent, plan their house buying. Nearly all, 92 per cent, agree that buying under construction property makes them suffer from double burden of paying rent and EMI and not getting any tax benefit. Immediate relief on rent and EMI is cited as one of the main criterion for choosing a property worth possession. Even the penalty clause in case of delay in construction is something that does not remove frustration of 70 per cent of the buyers.
Furthermore, in case of just launched projects, the majority of the buyers, 64 per cent, believe the developers' assurance to the buyer of no loss by notifying the penalty clause for deferred delivery and construction-linked payment plan is just a marketing gimmick to retain a buyer and crack a deal. Over promising by builders is something that deters nearly eight, 77 per cent, home buyers. Any promise by the developer that is forward looking (for instance, municipal water supply after 3-6 months of completion of project) is looked with disbelief by almost all, as many as 90 per cent, the home buyers. They all believe that once the objective of builder in selling the flats is over, he would be least interested in the problems that people in his project face.
Contrary to the general perception of inflated price in ready-to-move property, more than half of respondents, 56 per cent, believe prices are more rationalised after the exit of investors in the project. A fact that 60 per cent of home seekers active in the property market (those who are on lookout for house in the last 12 months) agree. They believe there is artificial demand in a new launched project and after 12-24 months, prices can be realistic, if not outrightly downward. No wonder, more than six out of ten, 62 per cent, would prefer to settle for a flat in the secondary market as against the temptation of brand new in the recently launched apartment.
While property still remains the preferred choice of investment of nearly all the Indians, as high as 92 per cent, they are pretty scared of trading in the property market now. While new launches have few takers, most of the transactions are happening in the ready-to-move and other secondary market options. 70 per cent of the Indians who are looking to invest again after occupying a house assert they prefer relatively safer bets like infra bonds than be sorry after the new launches are stuck up due to developers' poor financial condition, regulatory hassles or other legal issues.
More than half of home buyers, 52 per cent are ready to pay slightly more for a ready-to-move property because they want to make sure who their neighbours would be and the overall community profile of the apartment. 77 per cent of home buyers maintain that the days of trading house (anything less around 12-24 months) are over and under construction house can give a sizeable return only if it is for a long term investment. Moreover, those who need a roof over the head have many other factors to worry than to be lured by the appreciation potential of the periphery under developed area.