Bottom Line: While the matured property markets are adopting evolving best practices, the Indian market is not offering even the basic consumer rights to the homebuyers.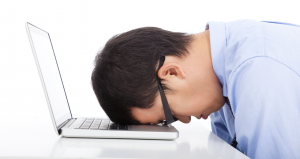 Some discussions about best practices in the Indian real estate has started because today the investors also do not want their money to be locked in an asset that is neither growing nor is likely to get delivered. Worse even, there is no authority or court in India that has been successful in getting a stalled project restarted or in forcing a bankrupt builder into selling his assets to compensate his allottees.
AS Sivaramakrishnan, Head – Residential Services, CBRE South Asia maintains that product quality and product delivery, along with pace of construction, are becoming the current key words in customer satisfaction for home purchases. Especially with the implementation of the Real Estate (Regulation and Development) Bill, these practices will become even more important for development firms to keep in mind.
"A key area of differentiation between mature global markets and the housing market in India lies in the fact that all aspects of developing and maintaining a residential project are handled by professional firms, unlike the case in India. Developers should increasingly focus on their product rather than on marketing paraphernalia, which will help in controlling market perceptions," says Sivaramakrishnan.
Vineet Relia, Managing Director, SARE Homes feels transparency, fair norms and delivering on promises made either verbally or in the builder-buyer agreements are imperative to change negative perceptions. Moreover, instead of a commodity-selling approach, developers should adopt a value-based, professional approach that keeps customers fully informed about all the benefits of investing in a particular project. A professional approach can ensure all unique project propositions – location, amenities, pricing, after-sales service and other salient points – are made crystal clear to customers. Transparency in all dealings and practices is required to transform perceptions about the Indian real estate industry.
"Best practices in Indian real estate were majorly non-existent, until recently. Moreover, each market has its own drivers and challenges, which differ from other markets. Comparisons can therefore be odious and misplaced. But the best practices used by a few professional developers compare favourably with the best globally, including that in emerging markets. But consistent performance, proper pricing of products and excellent service at all times – before, during and after sales – can play a pivotal role in the success of any developer and such practices are bound to gain ground in the days ahead," says Relia.
The need of the hour is to take lessons from streamlined markets abroad and introduce comprehensive disclosure norms. For instance, US home buyers are entitled to receive a number of disclosures during the course of the house purchase.
These disclosures give a homebuyer a somewhat transparent and fair picture of what he is getting into. On the other hand, Indian home buyers sign agreements that are one sided. They even get unpleasant surprises in terms of hidden costs.
Analysts believe bulk of the challenges or the evils can be addressed if the RERA is implemented sincerely and effectively. The judiciary is getting more and more conscious and discharging consumer related cases quickly and in most cases with a consumer protection mindset.
While the homebuyers in mature markets may be having a level playing field, the Indian buyers are struggling for the most basic consumer rights. The demands of the buyers in this part of the world are not very unrealistic.
Some of the common issues are: 

Title assurance and right to see all approvals in place

Rates based on carpet area

Right to a full refund within 30 days of booking

Equal penalty for delay in completion

No change in area bought

No hidden charges or escalation charges

Separate escrow account mechanism

Free first transfer

Fair agreements with indemnities for delays, poor workmanship etc.

Open and transparent communication throughout the project period
These are not very unreasonable expectations and can be achieved without any extra burden, if only the developer is committed to adopt best practices. However, that is easier said than done and Indian real estate has a long way to go before we claim to be at par with the developed countries.
There is a lot that needs to be done at government level as well to instill confidence in homebuyers. Land titling, title insurance, quick judicial remedies, standardisation of numerous norms etc are areas yet to be addressed.
By: Ravi Sinha