Track2Realty picks up 100 best housing projects in 2015 across India.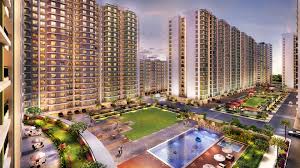 Location: Perumbakkam, Sholinganalur, Chennai
Project type: 2 & 3 BHK Apartments
Price: Rs. 32-79 Lakh
Project execution lifecycle: September 2010-March 2016
Embassy Residency is a project that has weathered many challenges since inception – right from legal issues to the perception issue of being a low lying area – and yet it is shaping up quite decent. It is in South Chennai and primarily meant for the people employed in IT corridor.
Located at Perumbakkam on Sholinganalur- Medavakkam Road, near Sholinganallur Junction, it is the first integrated township closest to Chennai City.
Spread across 25 acres the builder has tried best to address the waterlogging problem in the low-lying area where it is a challenge in the rainy season. Moreover, the additional and hidden cost with Embassy Residency seems to be minimal when compared to other township projects.
It is serving well to IT employees looking for a decent housing project that is close to the workplace. The project is opposite to ELCOT SEZ near the proposed Financial City, is 12 kms from the TIDEL Park and 10 kms from Velachery.
In terms of the social infrastructure, it is next to world class Health City with reputed school is there within the complex. One of the strong USPs of the project is its price point, keeping in mind the high earning IT audience being the major demand driver.
Track2Realty Rating: B
Location & Aspiration: 6/10
Physical Infrastructure: 6/10
Social Infrastructure: 6/10
Appreciation Potential: 7/10
Competitive Advantage: 4/10
Rental Potential:5/10
Launch2Sales Ratio: 6/10
Construction Quality/Timelines: 6/10
Livability Index: 6/10
ROI Cycle: 5/10