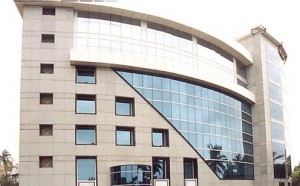 Track2Realty: The Indian real estate market is showing signs of confidence and improved industry momentum post the general elections 2014. The last two quarters clocked an uptick in commercial space take up across leading cities in India. Noticeably, Delhi NCR stood as one of the leading occupiers, registering a significant increase of 25% (y-o-y) in take-up figures during 2014. Moving forth, the demand and corresponding vacancy levels would be key determinants for future traction in the commercial segment across this region.
As witnessed, out of the total 91.4 million sq ft commercial stock in Delhi NCR, the vacancy hovered around 30.5 million sq ft (33% approx.) during Q4 2014. A staggering 32.7% of vacancy was recorded in Gurgaon which witnessed around 7 million sq ft of new supply in 2014. A probe into the vacancy reveals interesting facts around the rental and occupancy position in Gurgaon, the millennium city.
The lower rungs of rental in Gurgaon are located at IMT Manesar and Sohna road with INR 25-50 per sq ft of space available for occupancy. The flip side is towards Golf Course Road and MG Road where rentals are spiking in the range of INR 100-125 per sq ft and above. A midpoint lies around the skirts of Sohna Road, Golf Course Road, and DLF Cyber City where the rentals trend between INR 50-100 per sq ft.
An aggregate of 19 plus million sq ft commercial space remained available for occupiers in Gurgaon during Q4 2014. Despite an upward pressure on rentals at prime locations, more than 13 million sq ft still remained available in the band of INR 25-100 per sq ft. Accounting for more than 55% of total vacant commercial space, 10.6 million sq ft in Gurgaon is now available in the range of INR 25-75 Sq. Ft., which is almost equal to the entire new supply infused in Delhi NCR during the year 2014.
Reassured with investments in infrastructure and increasing demand around its peripheries, Gurgaon is expected to host robust occupancy numbers in the quarters to follow. With the increased demand as witnessed in the last two quarters, the focus is now moving towards Gurgaon's affordable locales, vouching for promising absorption rates in the year 2015.