By: Arvind Nandan, Executive Director–Consultancy services, Cushman & Wakefield India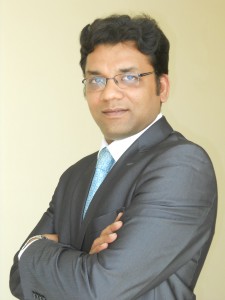 Track2Realty Exclusive: IT/ITeS and BFSI firms continue to be among the largest occupiers taking up spaces in excess of 200,000 sf each across Gurgaon and Noida. Close to 7.8 msf of under construction developments are expected to get completed in the fourth quarter, of which 70% comprise of IT SEZ developments across Gurgaon and Noida.
Commercial Grade A office developments of over 10.5 msf, along with about 6 msf of new mall space is planned to become operational across the city in the next one year. However, a great deal depends on the micro-economic factors in the domestic markets and global economic climate during the course of this year.
The notified Special Economic Zones (SEZ) in NCR for Textiles, Multi-services, IT/ITeS, Engineering, Agro & Food Processing and Biotechnology are likely to create demand while promoting the 'walk to work' culture for working population in such zones.
However, rising costs and challenges in land acquisition are likely to dampen new residential real estate developments in many suburban locations. On account of this and a few other aspects, capital values in NCR may witness a gradual rise, depending upon local market dynamics.
Gurgaon is expected to remain a favored destination for commercial office and residential activities as compared to the other satellite cities of Noida and Greater Noida.
Overall, the outlook of realty sector in the NCR is stable, with promise for future. The much needed global economic recovery, if it takes place, along with an improved domestic environment, would be the biggest factor for a movement on the path of recovery. In any case, the inherent strength of the market is well-acknowledged, and that is a key reason for corporate confidence in the capital city.