By: Arvind Nandan, Executive Director–Consultancy services, Cushman & Wakefield India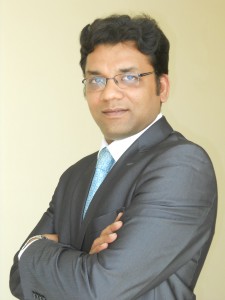 Track2Realty Exclusive: The capital city is witnessing a face lift with various infrastructural initiatives, increasing prominence of satellite towns and emergence of new business districts. The Master Plan 2021 aims at making Delhi "a global metropolis and a world class city" for which necessary initiatives are being undertaken by both the Government and the private sector.
The Private Public Partnership (PPP) model is being actively propagated by the government to build and improve infrastructure facilities and for the development of land.
The Delhi Master Plan 2021 entrusts large-scale acquisition and development of land to the Delhi Development Authority, which plans to construct 65,000 houses for the urban poor in the next four years.
Further, the Central Government announced various incentives in the Budget 2012-13 for involvement of private sector for affordable housing in the country, which would have a positive effect on the NCR.
Planned infrastructure developments coupled with measures to improve connectivity, with emphasis on developing the mass transport (MRTS), for the capital city and the satellite cities, bodes well for planned concentric development.
Some of the currently under development highways/expressways such as the Kundli-Manesar Panvel expressway, Northern Periphery expressway connecting Dwarka with National Highway 8, and the recently opened Yamuna expressway Noida – Mathura –Agra are expected to propel real estate developments in the adjacent locations, resulting in the emergence of new urbanized locations.
Former Finance Minister Pranab Mukherjee (currently the President of India) also stressed on the importance of Delhi-Mumbai Industrial Corridor (DMIC) being developed on either side of the Western Dedicated Rail Freight Corridor.
Demand in the residential segment will be largely derived from the growth of commercial centers in suburban locations. With a relatively stable global economic condition, the pace of these developments should remain on course.
NCR is expected to witness office supply close to 43 million square feet (msf) in the next 5 years (2012 – 2016). Absorption for the same period is expected to be around 27 msf, which means approximately 64% of the upcoming supply is expected to get absorbed.
…to be continued