1st of the series
Track2Realty Exclusive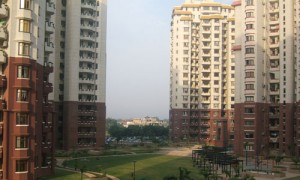 Macro level forecast suggests Asia in general, and China and India in particular, will continue to attract foreign direct investment (FDI) despite the slowdown as Europe and the US continue to grapple with economic problems of their own. However, the ground reality is that slow GDP growth rate, banks' reluctance to finance the realty sector, high debt levels of the developers, rising cost of construction and labour shortage, all indicate that the fund managers are getting overcautious and fund chase getting costlier, finds Track2ealty.
The real estate sector in the country has been forced to chase costly fund ahead as banks are least inclined to lend and the inflow of foreign funds too is down. The cost of funds of most of developers has also gone up by three to four per cent after the RBI raised the interest rates thirteen times within 18 months. With sharp decline in home sales and drop in bank lending, developers are forced to borrow from non banking finance companies at 16 to 20 per cent, private equity at 25 to 30 per cent and private lenders at 25 to 35 per cent. The Confederation of Real Estate Developers' Associations' of India (CREDAI) says the average cost of funding rose to 20 per cent after the Reserve Bank of India restrained banks from lending to the sector.
With the sector carrying a debt burden of about $24.6bn in the year to July 2011, up almost seven times from $3.8bn in September 2005, many small and mid-sized Indian realty companies face the risk of default. Major developers are delaying projects, repackaging marketing and looking to sell big assets.
"Despite the relative attractiveness of property compared to other assets, the current economic uncertainties are likely to impact on new capital raising for some time to come.  We are likely to see a decrease in capital available if these uncertainties persist as listed companies may delay new equity raising or IPOs and third party funds are less able to attract new investments.  In addition, much of the available capital was raised before 2008 so fund managers will be under increasing pressure to put existing capital commitments to work as some fund investment periods near their close.", says Anshul Jain, CEO, DTZ India.