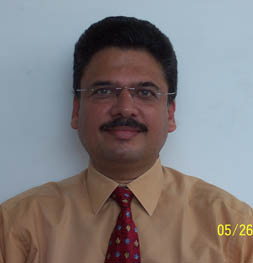 While the city of Mumbai is known for living in cramped space with high-rise & high-density being the norm, Kohinoor City has opted for low-rise and low-density township. The integrated township in the heart of Mumbai at Kurla-Vidyavihar has been designed with the vision to provide community living with all the recreational space and ultra-modern amenities. In an exclusive interview with Track2Realty, Atul Modak, Head of Kohinoor City says an integrated township should mean not only enjoying the luxury of urban living but something more to it. Excerpts of the interview:
Q: How was Kohinoor City planned?
Ans: As against the current trend of 'high-rise & high-density' townships, we opted for a 'low-rise & low-density' model. Besides, in the concrete jungles of this great megapolis, sadly there is not much place for nature. So we decided to give our customers plenty of greenery and pleasing landscapes. In high-rises, people are cut off from each other partly due to a hectic lifestyle and more so because of the dense population making them long for their own space and privacy. We were convinced that low-rises with exciting features like balconies (which are fast disappearing); green and colorful landscapes would tempt people to come out into the balcony and admire nature. They could also look across at other faces (not unrecognizable specks as in high-rises) which would gradually get familiar. This would encourage social contact and mixing, bringing people closer together.
Q: Focus has been more on community living. Right?
Ans: What we considered was the need to provide plenty of recreational space and all ultra-modern amenities. It truly had to be a 'city' where all their needs and luxuries could be met. And so we conceived the township with a shopping mall, playground, auditorium, banquet hall, schools, hospital, educational complex, an innovative budget hotel with no compromise on service to customers. All this was to make sure that it wouldn't be necessary for them to move out of Kohinoor City for anything. All they would need to do is reach out for them, and this has been done keeping every age group in mind. Kohinoor City is a completely new paradigm in lifestyle planning. It is a gated community which offers one composite development for today's highly aspirational Mumbaikar.
Q: When was it conceptualised and what are the USPs of Kohinoor City?
Ans: It was conceptualized in early 2005. Kohinoor City is the only integrated township in the central Mumbai offering 'value-for-money' to the customers. Its connectivity to Mumbai city, central and western suburbs and Navi Mumbai because of its strategic location is one of its strong USPs. The connectivity will get even better once the double decker Santa Cruz-Chembur Link Road and the Versova-Andheri-Ghatkopar metro are ready.
Q: Integrated townships are generally seen as a satellite town phenomenon. How did you plan it in the heart of the city?
Ans: The Kohinoor Group has always kept customer oriented approach while planning for future. Nowadays customers are interested in buying their home near the workplace with their children's school in the vicinity for their convenience. Moreover, they insist that their family should get all the advantages of urban living. Hence, considering the customer satisfaction, we planned Kohinoor City at the heart of Mumbai.
Q: Doesn't such city within city become too expensive a project to afford?
Ans: I think, a city-within-city project adds more value to a buyer as he gets a lifestyle living and also saves on travel time and expenses. The overwhelming response we got from our customers, both residential and commercial, speaks for itself how the concept has been well accepted by them.
Q: Does such integrated township invite huge investment opportunities as well?
Ans: Yes. This integrated township has invited huge investment opportunities to residential as well as commercial customers. Customers who have purchased flats and office spaces in Kohinoor City are sitting on lucrative returns. This kind of appreciation in rate could not have been possible in a satellite township.
Q: How much is the total investment in Kohinoor City – land cost and over all?
Ans: It is rather difficult to calculate the total investment cost as work on the project started in 2005. Our CMD Unmesh Joshi believes in taking matters one at a time and utilizing our resources to give customers not only what they want, but that little extra which ensures customer delight.
Q: What are the locational advantages/disadvantages of Kohinoor City?
Ans: Kohinoor City is situated very close to the commercial hub of Mumbai that is Bandra Kurla Complex. Moreover, there is close proximity to all kind of public transport-road, rail systems and upcoming metro. It has close proximity to both domestic & international airports. In a nutshell, it is well connected to south Mumbai, all suburbs and Navi Mumbai.
The traffic on the approach roads is the concerning issue to our project. The completion of Santacruz Chembur Link Road will ease this problem.  The old mindset of the people about 'Kurla' is a challenge to our project, which is in the stage of transformation due to other developments in the vicinity. But as I have already said, the response from our customers speaks louder than words that there is a paradigm shift and people are proud to be Kohinoor Cityzens. In fact, Kohinoor City being the first major developmental project started in this area in 2005, has set off a trend for rapid development of the Kurla-Vidyavihar belt.
Q: What are the plans for the next phase of Kohinoor City?
Ans: We are developing the last residential phase in Kohinoor City which houses comfortable, stylish luxury residences with 2 BHK, 3 BHK, Duplex houses and Penthouses with a private terrace. The other amenities such as Retail, Commercial Offices, 3 star business budget Hotel Kohinoor Elite with an array of services available in four and five star hotels, 175-bed multi-specialty LEED Platinum rated Hospital, LEED Gold certified mall, educational complex International school, Marathi school, Management schools and Lifestyle clubhouse are already operational. A state-of-the-art 550-seater auditorium is also coming up in the educational complex. With all these accomplishments, Kohinoor City has now become a landmark in central Mumbai.