Bottom Line: Care for customers, employees, other stakeholders and environment is something that is not just symbolic best practices. Indian real estate nevertheless fails to acknowledge it as a sound business strategy that could reap the benefits in the l0ng run.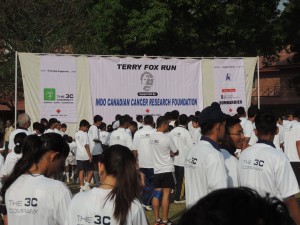 One of the most critical aspects of in business is 'Caring Factor'. Every business on the face value tells its customers and stakeholders, including the employees, that it cares. It cares about them; it cares for them. It wants to make them feel loved and appreciated.
But if it is the Indian real estate the counter argument has always been: why to do that? The phenomenal growth of the sector has imbibed the inherent arrogance that they have the advertising clout to look & feel good and project it to the larger audience the same way.
But then advertising has serious limitations when it comes to conveying empathy and the harder one tries the more alienated the audience becomes. There is, of course, another way and it has to do with cash engines. Moreover, the slowdown has exposed to the reality that a developer cannot always escape with the lack of inter-personal relationship when the business is down.
The importance of care in the business environment cannot be under-estimated when one recognises that business organisations are 'complex systems', rather than 'machines'. The realisation empowers to a different view of the business: it is the strength of connections between people that makes an organisation resilient, adaptable, robust, and successful in traditional bottom-line terms. Caring about others is a connection strengthener, and is therefore good for business.
Care is not usually thought of as a power word, but it is a power action. When our interactions are filled with genuine care, not only are our connections strengthened, but also our relationships are enriched. We all look for and long for security in our lives. Security at all levels, from personal to global, resides in the strength of our positive connection to others. Our power and control in life is in our ability to 'care-nect'.
In the context of Indian real estate 'care' is a foreign concept in most of the organisations, but in matured industries it is part of what defines them. Care is a soft skill that Indian developers need to usefully develop. And it starts with each and everyone of the value chain.
So why are Indian develoers still not getting the balance right? Several larger organisations will point to the fact that what they do is never communicated properly. Howsoever debatable that stand may be, it still raises more questions than settling the answer. Why has that not been communicated well? Whose responsibility is it to ensure care connect is communicated well, and regularly to the stakeholders?
Corporate Social Responsibility (CSR) is a new concept in the Indian real estate and companies are yet going through the learning curve. For most of the developers it is an emerging trend to explore with 'why not' mindset.
There are not many smart realty companies to have found out the benefits of CSR both in terms of engaging their stakeholders as well as brand enhancer. The developers need to shift their focus to broader and deeper issues surrounding sustainability, accountability and governance concerns.
A real estate company organises painting competition, another one takes a clean the city sweeping drive for a day. Some other companies organise school for the children of construction workers. Someone organises a blood donation camp for a day as the CSR effort. That is what is the understanding about Corporate Social Responsibility (CSR) in the Indian real estate. 

Realty companies are definitely moving ahead of getting into CSR for fulfilling mandatory provisions, though CSR as of now means different things to different realty companies. Hence, Indian realty has not completely been able to link CSR strategy with their overall brand image. 
It is in general believed that while a local brand can take a selective and partial approach in the formulation of CSR strategy, a global brand strategy should be defined from a multidimensional and multi-stakeholder perspective.
This brand strategy, however, is yet to take off in the Indian real estate that is predominantly a local business but is increasingly striving to be seen in global markets. The realty companies have by trial & error method trying to formulate CSR strategy that enhances brand image from a local perspective and glocal (global & local) objective of fund raising. Many of these companies also maintain that CSR cannot be a brand driver, and there is no scientific metric to calculate ROI the way other branding efforts are being evaluated.
Diipesh Bhagtani, Executive Director, Jaycee Homes, says that CSR alone cannot be the catalyst for brand building; there is no case study as such. CSR is seen more as a responsibility towards the society rather than a business promotion activity.
"CSR brings a company to limelight as a socially responsible company. It also goes to say that a company understands the need of the day towards the entire society, may it be towards green revolution or towards special ability children or even patients with terminal illness who cannot afford treatment. This forms a very different kind of branding for a company and has a rub off effect on the company," says Bhagtani.
However, there are others who believe CSR must be linked to brand positioning in the overall scheme of things. Jackbastian K Nazareth, Hiranandani Communities advocates that brands must operate responsibly in the communities they serve. "This is particularly true of real estate brands, as the category has historically been mired with perception issues.  CSR activities are a credible brand building tool and must be leveraged," says Nazareth.
Kamal Khetan, CMD, Sunteck Realty also claims that being a responsible corporate entity, CSR forms a very important aspect of their day to day functioning. The company has formed Sunteck Foundation that is a dedicated entity which under its umbrella supports various initiatives that lead to social betterment.
"This includes a wide spectrum of activities like green initiatives, education support, empowerment of the underprivileged and many more. The Sunteck Foundation under its umbrella supports initiatives like Tree plantation, medical checks up, notebook distribution, food distribution and many other such initiatives," says Khetan. 
Devang Varma, Director, Omkar Realtors & Developers puts it in slightly different perspective when he says the CSR perspective is inter-woven in their business model as any form of redevelopment impacts the society at large and stakeholders in specific.
"At different levels of our brand communication, the essence of upliftment of economically weaker segment and direct/indirect benefits accrued by quality and responsible redevelopment gets communicated to our audiences," says Varma. 
While there have been very few successful case studies in effective CSR strategy by the Indian real estate, some endeavours, of late, indicate the shift towards wilful CSR. For example, in Kolkata a real estate consortium stepped into fund the clean-up of Bank Plot jheel, a water body that was under threat of land sharks in Saheednagar area off the Prince Anwar Shah connector to the Bypass. The development by the consortium is significant as it points to a change in the mindset of realty players vis-à-vis their connecting to the public.
"When the Centre has mandated that we spend a portion of the profits on activities that reflect corporate social responsibility, it makes sense to invest in improving the environment of neighbourhoods because that will make the place more livable, and hence, more amenable to development," says Sushil Mohta, South City Projects Director.
While the value of a comprehensive CSR program can not be understated, the Indian real estate has by and large been slow to adopt. It seems the developers were initially unaware of the implications and costs of such a program, and its critical linkage to ROI and brand enhancement. Some more matured property markets globally have successfully defined the CSR programmes for the right reasons.
Their Indian counterparts are scaling up gradually but in order to remain authentic, it is critical that all levels of management are committed to a comprehensive CSR program for the right reasons — and not simply for financial gains and some media visibility.