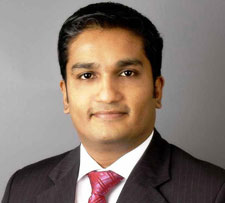 We are looking at a potential situation in Mumbai's office space  market where many locations are likely to edge into oversupply, with vacancies escalating over the next couple of years. As a real estate professional, one cannot help but observe this state of affairs with misgivings. Can the situation be remedied?
Probably not entirely – after all, one cannot just wish a glut of projects away. Close to 26 million square feet of new office space are expected to hit the market over the next 24 months on account of number of new project completions in SBD Central and Navi Mumbai, and vacancy levels are going to rise to 25% + as compared to the 3% in 2007. Mumbai's office space market will clearly favour tenants and this trend is likely to continue for a while.
However, there certainly are some remedial actions that commercial real estate developers can take to attract tenants even in such circumstances. Understandably, occupiers now expect more rights and consideration in the current scenario. The key to attracting them is to offer greater transparency and regulatory compliance, since these have always been a source of discontent on the Mumbai commercial real estate front.
Ideally, developers should offer their tenants the first right of refusal and hard and soft options to expand within the same project. Other facilities that make a big difference in such a competitive market is lower deposits and a rent-free period during the fit-out period, or if the delivery is delayed for any reason.
When we speak of transparency, the first stumbling block in Mumbai often is the lack of a detailed definition of carpet area and super built-up area. Distinct clarity on that score can be a game-changer for a commercial project. Developers should be open to joint measurement before occupation so that tenants can arrive at the rentable or super built-up area to their complete satisfaction. Also, the building should also have an assured efficiency percentage of 75% +.
Two other significant value-adds that have already converted many an occupier to signing a tenancy contract is indemnification against DCR violations and the right to alter specifications such as AC and power. Tenants also highly appreciate their lease terms being kept confidential between them and the developer.
It is highly advisable that the building be complete in all aspects before handover for fit-out. Developers should define the occupancy requirements in detail in the agreement, and have the base building specifications and all relevant documentation (including OC, CC and structural soundness certificate) in place.
The impersonal mercenary approach is clearly no longer applicable now. Commercial space developers who also sell smaller units to investors should make sure that the overall tenancy mix is in line with the occupancy standards of Grade A buildings. While selling an incoming producing asset, the developer should give the first right to buy the unit to the exiting tenant.
In Mumbai, it is no longer size, brand or even necessarily location that will win over the most number of tenants in 2011-12. Only higher degrees of fairness, transparency and customer orientation will make a difference.
Here are some additional survival guidelines which are worth considering:
Ensure that the premises are operated and maintained by a reputed agency with open-book accounting for common area maintenance.
Permit tenants to sub-lease to third parties, subsidiaries and affiliates
Provide naming and signage rights to tenants
Offer clarity and transparency on aspects such as Property Tax
Meet all your key tenants every quarter to understand their issues and challenges and be responsive to them
Prepare the building for flooding and leakages during monsoon
Plan traffic flow in and out of the building, and increase parking ratios by using technologies such as mechanized parking
Where possible, construct smaller buildings in phases to reduce risk. For instance, instead of doing one large building of 1 million square feet, break the project up into three phases of 3 lakh square feet each
Construct sustainable, Gold-rated green buildings