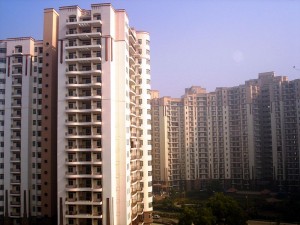 New Delhi-based research firm PE Analytics has drawn up plans to launch Real Estate Price Index in partnership with a leading commodity exchange.
PE Analytics owns and operates PropEquity, an online subscription-based real estate data and analytics portal covering over 27,000 projects of 5,100 developers across 40 cities in India. The data and analytics enable clients to spot market trends and maximise risk-adjusted returns.
"We are launching the First Residential and Commercial Indices based on transaction prices in partnership with the leading commodity exchange shortly after a nod from the Government," PE Analytics CEO Samir Jasuja told PTI in Mumbai.
These indices will be based on the actual transaction and registration values prevailing in various micro-markets for the residential and commercial asset classes.
PropEquity is collaborating with India's banking and finance regulatory body and the country's largest commodity exchange to develop housing starts and realty indices.
The indices will be the barometer for measurement of the real estate sector performance and will also enable trade on the exchange. The company is looking at September 2011 to go live with this product offering, Jasuja said.
PropEquity has created products that are unique in the Indian context, and which have been validated through the market and with marquee customers, he said.
With future plans already underway, Jasuja envisions PropEquity as a pan-Asia product and intends to raise a second round of funding for the company in 2011.