News Point: Guindy in Chennai and Baner in Pune to house approx. 5,000 people in total.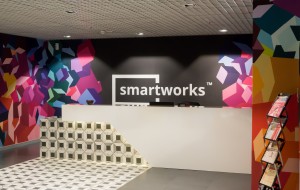 Smartworkshas added two new centres in Chennai and Pune to further consolidate its leadership in these two markets. already has two and three centres respectively in these cities. The centres will be operational by  early next year and have a total seating capacity of 5000+ people.
The Chennai facility, situated in Guindy is spread across 72,000 sq.ft., with a seating capacity of 1,500 seats and is the third facility in Chennai and second in Guindy. The Pune facility is situated in Baner, has 2,800 seats spread across 1,40,000 sq.ft. and is the fourth facility in the city, and second in Baner.
Chennai and Pune have witnessed a surge in demand and Smartworks has capitalized on this burgeoning demand by firmly cementing its place as a market leader. All its existing centres are fully occupied and have several marquee enterprise clients like Episource, Lenovo, Xerox, Incedo, Rivigo, Amazon, Olx and Microsoft.
Neetish Sarda, Founder, Smartworks, elaborates on the firms' strategy, "In recent years, both Chennai and Pune have been witnessing sustained demand for agile workspaces. Our relentless focus on the enterprise segment has enabled the company to garner significant footprint in India. As a result, we have focused our efforts on strengthening our leadership position in these markets by consolidating our operations here. In the last 2.5 years, we have noticed a marked change in the customer base and their preferences for office space."
Harsh Binani, Co-Founder, Smartworks said, "While earlier, co-working offices were catering primarily to start-ups, freelancers, SME's and entrepreneurs, today, a large number of established corporates and multinationals are leasing these spaces. An agile workspace like ours offers these corporates several benefits including configured office solutions, engagement, networking activities and end-to-end amenities like crèche facility, employee engagement activities, F&B, Concierge services, gyms, health and wellness programs etc. to elevate member happiness and productivity which provides a complete office experience."
According to a recent CBRE report on India's Office Market[1], the total area under co-working spaces is approximately 13.5 million sq. ft. presently, indicating an exponential growth of the segment.
Another report by Knight Frank[2] states that during the first quarter of 2018, the total space take up of co-working offices was approximately 2 million sq.ft. which is more than the entire take up of 2017 (1.8 million sq.ft.)
Smartworks presently has a footprint of 2 million sq.ft. and 33000 seats spread across 20 centres in the country including Delhi NCR, Mumbai, Bengaluru, Hyderabad, Pune, Chennai and Kolkata. As the only profitable/cash positive agile workspace operator in India, Smartworks believes in ensuring that customer experience and customer delight is at the core of their business.
Going forward, the firm plans to double its footprint to 10 mn sq.ft. by 2022. As new centres open, each facility will be technologically sound while focussing on customer delight, encouraging collaboration, ease of doing business and overall community building for enhanced productivity.