News Point: Colliers International India has appointed Ritesh Sachdev as Senior Executive Director – Occupier Services – India.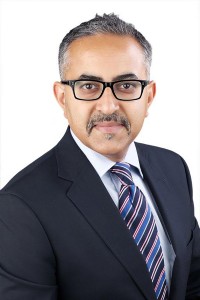 Ritesh has over 17 years of experience in the real estate and construction industry in India, both with International property consulting and development companies. Ritesh joins Colliers International from Cushman & Wakefield (C&W), where he held the position of Managing Director, South India and led key occupier and developer relationships across the region.
"The India team is pleased to welcome Ritesh Sachdev to our business. His leadership, experience and relationships will now position us to provide the Occupier services platform as an end-to-end integrated real estate and workplace solutions service for occupiers. We are confident that this client-focused enterprise-wide change in our service delivery will be a key contributing factor for our next phase of accelerated growth in the Indian market", said Joe Verghese, Managing Director, Colliers International India.
Colliers International has built a robust delivery platform in India over the past decade. Simultaneously, the organisation has been adding capability to its existing talent pool to leverage this platform and maximize output. Ritesh's addition to Colliers International is a strategic move to drive the performance and expansion of its Occupier Services and achieve bullish growth in the Office Tenant Representation Services.
Ritesh Sachdev said, "I am delighted to be a part of the Colliers International team and contributing to its journey of growth and securing a market leader position during these very exciting times. Having worked in most cities across the country and given the unique characteristics of each of these markets, I am confident that I will be able to add value to our clients. I would also like to leverage our integrated Occupier focused platforms to ensure that there is seamless flow of information and transfer of knowledge- end to end, ie. from advisory to transaction and from project to facilities management, in a manner that allows our clients to focus on their core business at all times whilst getting the maximum value from their real estate portfolio."
As Colliers International gears up to strengthen its market position and capture a higher market share, Ritesh's presence in the team adds to the capability to not just service leading clients in the business, but also to position Colliers amongst the top 3 International Property Consulting firms by 2020.