News Point: RICS, the world's leading professional body for qualifications and standards in land, property, infrastructure and construction, has appointed Nimish Gupta as Managing Director – South Asia, with effect from 1 August, 2018.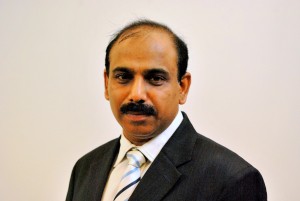 The role will continue building on RICS' current footprint in promoting the adoption of RICS' professional standards and assurance regime in India's growing real estate, valuation and construction sectors. Recent changes in the regulatory landscape for real estate and valuation in India provide a more progressive operating environment for professionalism.
RICS will continue to offer thought leadership, engaging with policymakers, end-users, service providers, employers and practitioners to foster trust in the built environment through enforced standards, transparency and accountability.
Commenting on the appointment, Will Myles, Regional Managing Director, Asia Pacific, RICS stated, "I am pleased to announce the appointment of Nimish Gupta as our new Managing Director who will be carrying forward the vision, planning and implementation of the RICS South Asia team. Nimish has the depth of knowledge as well as the drive, to accelerate the great work already underway in a key priority market for the Asia Pacific region." 
With over 22 years of experience in real estate, construction, education training and technology adoption, Nimish built up a career within the built environment sector after graduating as an engineer from the National Institute of Technology.
He has previously held key senior positions within the real estate & construction industry including at Vipul Modern (a leading construction services provider), Laing o' Rourke and Bovis Lend Lease, after starting his career with Larsen & Toubro, the largest construction company in India.
Commenting on the beginning of his new role, Nimish Gupta said, "I am honoured and excited to be part of the RICS Asia Pacific Leadership Team as part of a wider organization shaping the future through professional standards, innovation and thought leadership. I look forward to driving new ideas, products and services to raise the bar on our strategy, performance and industry recognition in this region." 
Nimish, a Chartered Surveyor himself, has been closely associated with RICS since 2005 and was an integral part in the formation of the vision, planning and implementation of RICS South Asia, besides being amongst the first to qualify for the FRICS qualification in India.
For the last five years, Nimish is involved in educating, training and mentoring the next generation of Built Environment professionals at the School of the Built Environment. He joins RICS from Qonqests Technical Solutions, a fast-growing organisation in the project management, cost management and quantity surveying space.