News Point: Bengaluru Home Habba gets a technological makeover; showcasing the popular  'Resale Assistance' Program with slew of benefits for registered users between July 13-15, 2018 in Bangalore.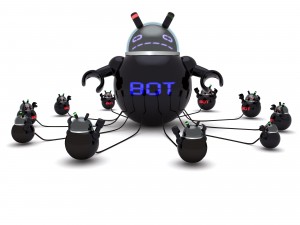 Provident Housing, a Puravankara Company, has announced the integration of Artificial Intelligence into the business, by introducing its two very own robots – Mitra and Mitri.
The company inked a deal with Bangalore-based Invento Markerspaces Pvt. Ltd., to bring the integration of technology with real estate, and more importantly take a giant leap in the delivery of superior customer experience.
These bots will be introduced to the public at our very popular Bengaluru Home Habba, 13th – 15th July at Sindoor Convention centre, near JP Nagar Metro Station. The Bots will be the 1st touch point of all visitors to the Bengaluru Home Habba and handle visitor management system.
The entry of AI, comes as a great starting point for Provident to augment its technologically adept business strategy. The bots will be the first customer touchpoint for data acquiring, storing and analytics, using voice and touch panel enabled data capture.  
When a customer interacts with the robotic interface, data is moved into the Customer Relation Management System, Sales Force, thereby creating direct, correct and more importantly insightful data. This in turn will translate into a more relevant and faster turnaround of customer enquiries and improved customer engagement with deeper customer insight.
Sharing his views on the on-boarding of the two robots,Anand Narayanan, Chief Operating Officer, Puravankara Ltd. said, "Being early adopters of technology has always been at the forefront of Puravankara. Whether it is tech adoption at construction line or customer touch-point, we like to be at the cutting edge of all things — Proptech. So, the next big thing is, AI integration in our business practices.  By bringing in the element of AI through humanoid robots, we aim to scale up the efficiency of our customer interfaces, bringing standardisation of customer experience and institute insightful data to improve the overall business proficiency."
He further added, "In our constant endeavour towards customer centricity, this time the Bengaluru Home Habba will have some new offerings in its coffer. We are showcasing the very popular concept of Home Exchange Plan – an initiative with multiple benefits for the home sellers who are looking to upgrade their homes.  This new initiative has been conceived to address and simplify the needs of home sellers that intend to upgrade their homes and adding technology will make it robust.
The introduction of the AI has created a new age home buying experience for potential home owners. Post processing customer data, the robot will guide the customer and help with information in the decision making process.
Mr Balaji Viswanathan, Co-founder and CEO, Invento Makerspaces said, "In this age of dynamism constant upgradation is pertinent for sustainable success of business. At Invento Makerspaces we propagate the same through our humanoid robots. Quite delighted on association with Puravankara, it is for the first time any real estate conglomerate is integrating AI in their core business with a clear long term view of making this default setting for better and efficient processes. It is our firm belief that technology infusion of Invento Makerspaces will further aid the mega vision – 'Housing for All' of our partner."
Puravankara Group has long been the pioneer of several technological firsts and going forward it will be a norm. There has been a concerted effort across the organisation to bring in technological knowhow in every possible segment to give unparalleled service experience to its discerning customers. Starting from direct collection of secure data from the source to storing and maintaining its privacy – taking Proptech to the next dimension.