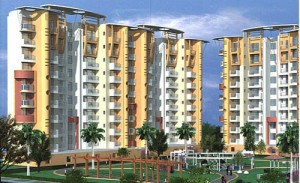 Track2Realty-Agencies: The Delhi state consumer panel has asked real estate firm Omaxe Buildhome Pvt Ltd to pay over Rs 11 lakh to a retired Indian Airlines official after holding the realty firm of 'deficiency of service' in the allotment of a flat at Greater Noidain Uttar Pradesh.
The Delhi State Consumer Disputes Redressal Commission (SCDRC), presided by judicial member S A Siddiqui, asked the firm to pay Rs 11.14 lakh to Secunderabad resident Pradeep Chaudhary.
Chaudhary had approached the Commission alleging "unfair trade practice" and "deficiency of service" on the firm's part and said that despite his strong opposition, the company, on its own, changed the location of the flat booked by him.
He had further alleged that the firm first asked him to take the flat in other Tower and on being refused to accept, it later illegally forfeited the deposited money after cancelling the allotment.
The panel, in its order, said that in case of cancellation of the allotment, the firm should have returned the balance amount after deducting the forfeited money. However, it failed to do so and it amounted to 'deficiency of service'.
"We are of the firm view that complainant (Chaudhary) was entitled to refund of the amount deposited," it said.
The Commission, however, said that Chaudhary had defaulted in payments and hence, the firm was entitled to forfeit a sum of Rs 6.56 lakh.