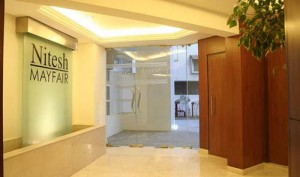 Nitesh Estates has signed up a Rs.300 crore residential project in Bangalore.
The project spread on more than 4 acres of land, will have nine lakh square feet development aimed at mid and upper mid income segments. The project will take 30 months to complete from the day of commencement and the launch of the project will be announced soon.
Commenting on the project, Ashwini Kumar, COO, Nitesh Estates Ltd. said, "Sarjapur Road and Outer Ring Road are much sought after residential zones, mostly preferred by the young and aspiring Bangalore citizens, employed with the IT companies that are located in this region of Bangalore. There are more than two lakh employees that commute through this area every day and it was strategically important for us to develop a large residential complex, equipped with the best of amenities. We have hired internationally reputed architects and consultants, who are working on the design of the complex. We want to create the best community in this area and will launch the project soon."
Nitesh Estates Ltd has undertaken various projects in Bangalore, Chennai, Goa and Kochi and is in the process of developing 20 million sq. ft. in the residential, commercial, retail and hospitality segment. Nitesh Estates Ltd has created a niche for itself by developing some of the finest and high-end real estate projects. It is predominantly involved in building exclusive homes over and above having a presence in the other asset classes.