News Point: Bangalore-based real estate developer plans to pan out over 5 million square feet in the next 3 years.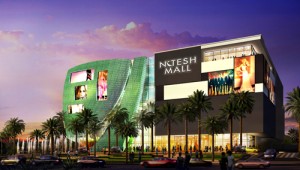 Bangalore-based Nitesh Estates plans to grow its commercial & rental assets to more than 5 million sq. ft. of space in the near future. This includes locations in the central business districts and significant micro markets of Bengaluru. Nitesh Estates will develop and acquire A-Grade commercial & rental assets with an investment of around Rs. 1500- crore across multiple projects.
To spearhead the vertical Nitesh Estates has appointed Mahesh Laxman as its Chief Executive Officer of Commercial and Rental Business.
Mahesh Laxman says, "Nitesh Estates will diversify the portfolio mix with a well balanced commercial & rental asset class. Our plans in Bangalore to build 5 million sq ft of A grade office space will also set the pace to establish a footprint in a number of cities within the next 3 to 5 years."
Nitesh Estates has forged a strong partnership with Goldman Sachs to acquire ready-made commercial assets on a pan India footprint. In this endeavor cities like Pune, Chennai, Hyderabad and Mumbai have been identified for such acquisitions.
Its first buy under this partnership was an impressive purchase of 1-million sq.ft. shopping mall – Nitesh HUB in Koregaon Park, Pune. Nitesh Estates aims to deliver upscale projects in both, the commercial and retail asset classes.