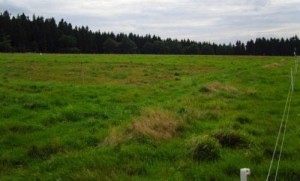 Track2Realty: International property consultancy JLL India has structured an agreement for the development of a Senior Living project in Chennai between Ashiana Housing Limited and Escapade Real Estate. These two firms will enter in Joint Venture development for this project.
Ashiana Housing Limited has ventured into the Chennai real estate market by signing a development agreement (on revenue sharing basis) with Escapade Real Estate (a group company of Arihant Foundations & Housing & JP Morgan) for development of a Senior Living project along with regular group housing and related amenities, across approximately 20 acres.
Manish Kumar, COO – Strategic Consulting, JLL India says, "Ashiana Housing Limited will invest in development and marketing of the approximately 1.0 million sq.ft. project comprising primarily of Senior Living, residential and various support components, while Escapade Real Estate will bring in land as equity into this joint venture. The project is part of a 45-acre township offering luxury villas, group housing and plots."
The project is strategically located in Maraimalai Nagar, 4 km off GST Road in the vicinity of the 1700-acre Mahindra World City at a 5-minute drive to GST road and 30-minute drive to the city Airport. Prices of various group housing projects in site catchment range between Rs.3500-4000 per sq.ft. Noteworthy projects in the vicinity include Hallmark Infrastructure's Golden County, Home Dale Villas by ICIPL and Akshaya'sMetropolis. 
The launch of this project once again underscores the increasing importance of the Senior Living segment, whose rapid growth in India offers a superlative opportunity to real estate developers and investors. With increasing life expectancy, lower mortality rates and an overall enhancement of the standard of living in India, senior citizens will increase both in absolute numbers and relative strength, indicating a gradual swing to a senior population.
As per Census of India projections, the share of elders as a percentage of total population in the country will jump from 7.4% in 2001 to 12.4% in 2026 and touch 19.7% in 2050. In 2011, India had about 76 million seniors above the age of 60 years, and this figure is expected to grow to 173 million by 2025, further increasing to about 240 million by 2050. This clearly indicates that the country will witness a quantum leap forward in demand for senior-oriented housing options.
"Over the last five years, there has been a marked increase in the number of senior living projects in India," says Manish Kumar. "This is a very reliable bellwether of the growing acceptance of and demand for senior living-geared real estate. Geographically, senior living projects are coming up in the suburbs of all key Indian metros, and in traditional retirement destinations such as Coimbatore, Goa and Dehradun. In South India, Chennai offers huge potential for senior living developments. Apart from its strong economy, industrial growth, infrastructural advancement and substantial demographic bas, Chennai also has strong linkages within South Indian hinterlands and offers quality social infrastructure and state-of-the-art healthcare facilities. These factors combine to make it an ideal destination for senior living projects."
The majority of Senior Living projects in India typically have 50-100 units in the form of residential complexes, with larger ones having over 400 units. The unit typology varies from 1 BHK-3 BHK units, villas and studio apartments. The typical size of these units range from 500 sq. ft. to 2,500 sq. ft. super built-up (saleable) area.  Units are offered under various sale models – outright sale, upfront deposit and lease based mode