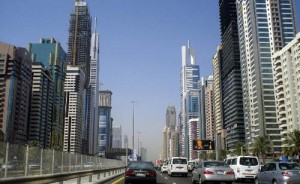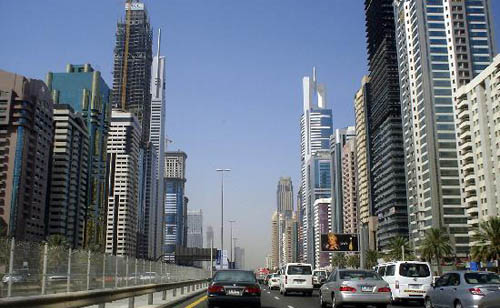 Investors Clinic Infratech, the real estate marketing and brokerage firm operating under the brand name of 'Investors Clinic', has set up its first international operations in Dubai.
The firm will cater to the NRI demand and interest in Indian realty market and will also help Indian expatriates in identifying properties globally, a statement from the company said
Investors Clinic, one of the largest realty services firm in India, started with first generation entrepreneur Honey Katiyal, works with builders to market their developments and also provides real estate brokerage services.
As a part of its marketing strategy, Investors Clinic appointed Yuvraj Singh, renowned Indian Cricketer as Brand ambassador, making it the first real estate agency in India ever to undertake such an initiative, the statement said.
Honey Katiyal, CEO Investors Clinic, said, "In India, the firm has been showing more than 100 percent growth over the past four years and has projected revenues of over Rs180 crore ( $35 million) for 2012.  The company plans to expand and go global within the next few years and will set up offices in Gulf countries as well as in other countries wherever there is a sizeable Indian population. Investors Clinic has helped around 15,000 home buyers and investors this year, and is currently working with more than 40 builders and involved with more than 145 projects."
"As a real estate company, we have catered to numerous national and international clients belonging to various business domains and have redefined the standards of this business. Our years of experience enable us to offer wide range of services and fulfill our client's needs successfully. The market in Dubai for Indian real estate is very fruitful and since our expansion we have been able to successfully advise NRI's on various real estate investment options," Katiyal said.
"It is our constant endeavor that we keep on adding projects to our portfolio. As a part of our strategy to reach NRIs in UAE we have decided to be a part of Indian Property Show scheduled from December 15 to 18 at Airport Expo Dubai. The show will act as the ideal platform to introduce ourselves to the NRI community here," he added.
Besides marketing and brokerage, the company has launched home loan facilitation services called Loan Clinic, the statement said.
It also plans to launch Interiors Clinic, focused at owners of ready-to-move-in properties where the company will offer turnkey solutions, covering electrical, woodwork, bathroom and other fittings.
Investors Clinic provides wide-ranging services including due diligence, selection, buy and sell transactions and management of property portfolios.
The firm is a one-stop solution to the real estate needs of individuals and institutions alike. Be it residential real estate, commercial real estate or farmlands, Investors Clinic has a solution to suit every need and budget. The company has a team of professional and highly experienced real estate agents to understand and deliver up to the expectations of its clients, it said.