Bottom Line: With 56 mn sq ft of office space, Hyderabad is only about 40% of Bengaluru's size, however, development is proceeding apace, the total stock set to increase by 33 mn sq ft by 2021, finds Colliers Research.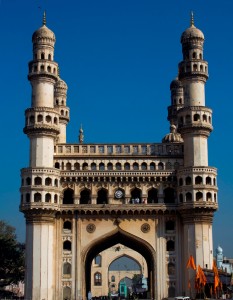 Colliers International released its research report 'Top Locations in Asia: Technology sector'. The report, based on a comprehensive study of 16 cities in developed and emerging markets across Asia, examines nearly 50 criteria across a spectrum of socio-economic, property and human factors to determine the viability of these cities as tech hubs as a workability index for the tech sector.
While Bengaluru tops the charts, Hyderabad has been ranked number 7 and makes a surprise entry, scoring highly on long-run growth potential, although it scores less on other socio-economic factors and does not yet match Bengaluru as a source of talent. As per Colliers Research, about 56 million square feet (5.2 million sq m) of office space, Hyderabad is only about 40% of Bengaluru's size. However, development is proceeding apace, with total stock set to increase by 33 million sq ft or 60% by 2021.
"The fact that technological development is focused in one district, HITEC City, which makes planning in Hyderabad relatively easy. Additionally, the tax rates and cost of living are low, and Hyderabad scores better than most other Indian cities on other human factors such as quality of living, air pollution, and traffic levels"says Ritesh Sachdev, Senior Executive Director, Occupier Services at Colliers International India. 
The Changing Occupier  
Hyderabad has developed rapidly since it was originally earmarked as a major IT centre by the Indian government. As per Colliers Research, Bengaluru had 141 million square feet (13.1 million sq m) of office space till H1 2018. With about 1.0 million sq ft (0.09 million sq m) of office leasing in Q2 2018, Hyderabad recorded 1.5 million sq ft (0.1 million sq m) of gross absorption in H1 2018, representing a 38% dip from H1 2017. In our opinion, the considerable dip in office leasing is primarily due to the limited availability of Grade A office supply in the Secondary Business District (SBD), the city's favourite market, where the vacancy rate is as low as 3.0%.
Nonetheless, about 1.1 million sq ft (84,000 sq m) of space was pre-committed in Q2 2018, indicating healthy demand for Grade A office space. Various technology and consulting companies such as JP Morgan Chase, PwC, Shure and S&P Infotech made pre-commitments to space for expansion in projects under construction in the SBD such as Salarpuria Sattva Knowledge City and RMZ Skyview Office Park. In Q2 2018, office demand remained concentrated in the SBD micro market.  
"Due to the expansion of technology companies such as Amazon, Conduent, UST Global and Core compete, the technology sector accounted for 62% of gross absorption. This was followed by flexible workspace operators, accounting for 31% of gross absorption", as per Arpit Mehrotra, Senior Director, Office Services (Bengaluru & Hyderabad) at Colliers International India.  
He also added that increasing pre-commitments by technology occupiers and the continuing rise of flexible workspaces should be the key trends driving the market in H2 2018.
The table below compares Bengaluru and its emerging rival Hyderabad on various measures.
Infrastructure development
Hyderabad is going through an infrastructure makeover with the government's Strategic Road Development Plan (SRDP) calling for the construction of underpasses, flyovers and cable bridges, as well as street and water supply improvement initiatives in CBD locations. In our opinion, such initiatives are likely to reduce the overburden on the available infrastructure further in SBD, CBD and Off CBD micromarkets.
The state government is in progress in setting up one of the world's biggest 'Pharma City' clusters over an area of 19,000 acres (76.8 million sq m) in Mucherla. Recently, the Swiss firm Ferring pharmaceuticals has also announced investments of about INR1,700 crores (USD250 million) in Genome Valley, Hyderabad. We expect the aforementioned investments in the pharmaceuticals sector to provide further support to office demand.