News Point: Colliers International India has appointed Gagan Randev as the National Director, Capital Markets & Investment Services.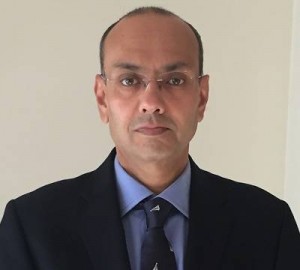 Gagan will partner with Suresh Castellino, National Director, CMIS at Colliers International to further strengthen the CMIS business with predominant focus on NCR and Kolkata.
With over 25 years of experience across Banking, Financial Services & Insurance and Investor relations, Gagan is a financial markets veteran. He has joined Colliers International to grow the CMIS business in the North (NCR) and the East (Kolkata), with focus on core assets. 
"I am delighted at Gagan's addition to the Colliers International team, it adds to our ability to service a wider spectrum of clients providing them a wider array of services", says Saacketh Chawla, Deputy Managing Director, Colliers International India
Starting his career with Citibank, Gagan has been a part of leading financial institutions like ANZ Grindlays Bank (now Standard Chartered Bank), Tata AIG Life Insurance Company, ABN Amro Bank, Religare Securities Ltd and BPTP Ltd. His most recent role in BPTP involved overseeing Finance & Investor Relations and building relationships with large International and domestic Investors, PE's and Banks/NBFC's, apart from deal structuring and M&A, Asset disposition and  cementing key partnerships with key partners.
He oversaw the disposition of the marquee asset – BPTP Crest to RMZ Corp. Prior to joining BPTP Ltd., Gagan was the MD & CEO of Religare Securities.
"I am very excited with the opportunity at Colliers International and hope to contribute in taking the CMIS business to greater heights in partnership with Suresh. The CMIS business is slated to change given the spate of changes in the Industry in India and Colliers is expected to be at the forefront of these and contribute to the success of our clients," says Gagan.
Gagan's appointment is part of Colliers International's strategy to further strengthen its presence at a pan- India level and enable the company to better serve the needs of its Investor clients. Suresh added, "I am very excited to be partnering with Gagan, as having him onboard will help us in not only adding capabilities on core asset sales, but also grow Colliers market share in this space. I look forward to working with Gagan and accelerate the growth of our CMIS business".