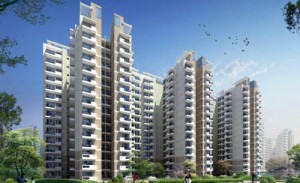 CHD Developers Ltd. has reported its all time highest net sales of Rs.86.11 crore for the quarter ended March 31, 2011, compared to Rs.11.21 crore of the corresponding period of last fiscal year, registering an impressive growth of 668 %.
Net Profit for the quarter stood at Rs.34.4mn, a growth of 3893 %, as compared to Rs.0.08 crore posted in the same quarter ended March 31, 2010. Earnings per share (EPS) stood at Rs.0.30 (Face Value Rs.2/-). The operating margin for Q4 FY11 stood at 6.69%.
Net sales for the financial year ended March 31, 2011 grew by 235 % to Rs.1.33bn as compared to Rs.40.00 crore of last fiscal. Earnings per Share (EPS) worked out to Rs.0.55 (Face Value Rs.2). The operating margin for the year ended 2010-2011 was at 11.10%.
The Board Of Directors has also recommended a dividend of 5% to paid to all eligible share holders subject to approval at the annual general meeting of the company. This is 18.25% of the current years Profit.
After completing successful projects in New Delhi, Karnal, Vrindavan and Haridwar, CHD Developers Ltd. launched its premium residential project Avenue 71 on Sohna Road, Gurgaon. With a worth of over Rs.5bn  the project aims to bring a new level of elegance in Delhi/NCR. The project undertaken in an SPV called CHD Armaan Realtech Pvt. Ltd has sold around 85% of the total inventory in a record time.
Commenting on the performance, Gaurav Mittal, MD, CHD Developers Ltd. said, "We have witnessed a year full of change and we are encouraged by the progress we have made. We have completed a strategic review of the year and we are confident that the initiatives we are taking will further strengthen our position in the real estate sector. We expect higher revenue growth in the next fiscal as well".